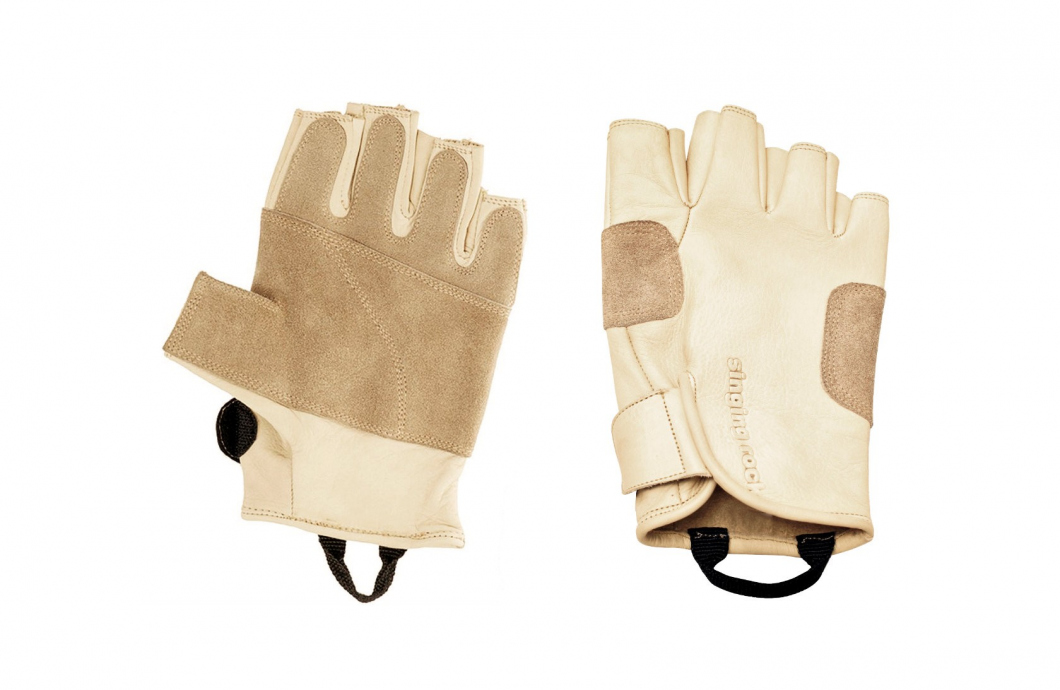 You will appreciate these sturdy gloves when working with webbing and ropes. They will protect you hands from getting bruises and you will look cool too!
Product description
Quality leather gloves sewn with an aramid thread. Reinforced palms and fingers.
Equiped with a loop to put them on easier. Secured with a velcro strap. Open fingers facilitate delicate manipulation with slackline gear. 
We are using these gloves for ages and we are really satisfied with them. Available in sizes M and L. 
Made in the Czech Republic. 
Utilization
FAQ
By our experience it is clever to invest in proper pair of gloves. Rigging slacklines and highlines is a tough work and cheap gloves usually don't last very long. These leather gloves will last for ages.