WHY SLACKSHOP.CZ?
We know what we do.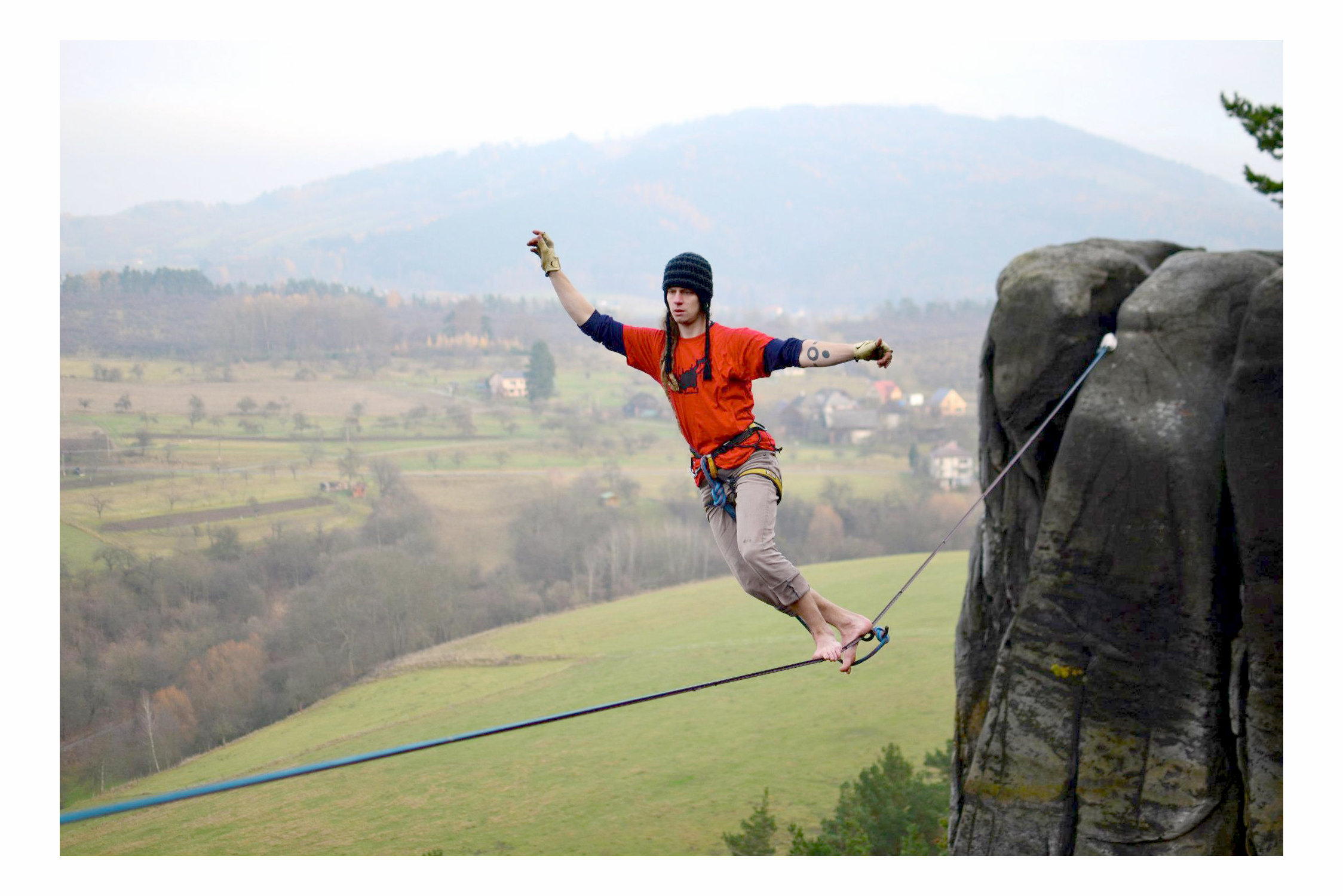 As selfish as it sounds, we understand slacklines. Challenge us - ask us any question you like.
We're a manufacturer, not a reseller.
All Equilibrium Slacklines (EQB) products have been developed and made by us. We know the products from the first webbing thread to the last weblock screw throughout.
Our products are Czech made
Vast majority of all our goods are Czech made.
We aren't a reseller
Vast majority of all items is in stock and ready-to-be-shipped

We have gained our ground ourselves
Slackshop.cz was opened in 2008 - a tradition is not just an empty phrase to us. Our lines have been in use all around the world for more than 10 years.
We aren't afraid to face you
Your order can be collected at our warehouse in Jablonec as well. In fact, we'll be happy to give you a tour and let you ask a question or two as well. We are proud of our products.
We support talented slackliners
Many of the enthusiastic slackliners we've given tangible support are among the world's best ones!
Minimising carbon footprint
Only fully recyclable materials are used; we recycle; GLS ThinkGreen courier service provider is used; Czech FeelEco bio-degradable detergents are used in our office. We go to work on bikes or skateboards. Some of us are vegetarians :)

We are socially responsible
We are a regular Dobry Andel charity donor.
A bit of history
Slackshop.cz was founded in 2008 simply because we needed gear we couldn't get anywhere. But we weren't really interested in importing foreign brands so we've been in development, testing, and production ever since. All is Czech made.
Our beginnings were quite funny - producing the first slackline sets in a tiny Prague students flat. Our customers collected their goods in the kitchen between the sink and the cooker while Chiquita and Vincent, our fellow co-founding tabby cats, were running below the customers' feet. For the record, the cats are still considered our founding fathers :)
Over the course of time, it was getting clearer and clearer that our hobby's overwhelming us so it happened in 2011 that we decided to cease all our temp works and studies and go slackline full-time.
Equilibrium Slacklines were born, and is now considered to be one of the world's top-tier slackline gear manufacturers. Besides essential slackline sets, we began developing more complex tensioning systems, pulleys and weblocks.
Our products can now be seen used by slackliners in over 20 countries all over the world, we support over 10 elite slackliners, and are sponsors of various European slackline festivals.
Even though you can't collect your slackline in our kitchen anymore, one thing still hasn't changed - you're buying the same products we're using and we wouldn't buy anywhere else ourselves!
Jakub Hanus & Jakub Dostal, founders and managers of slackshop.cz