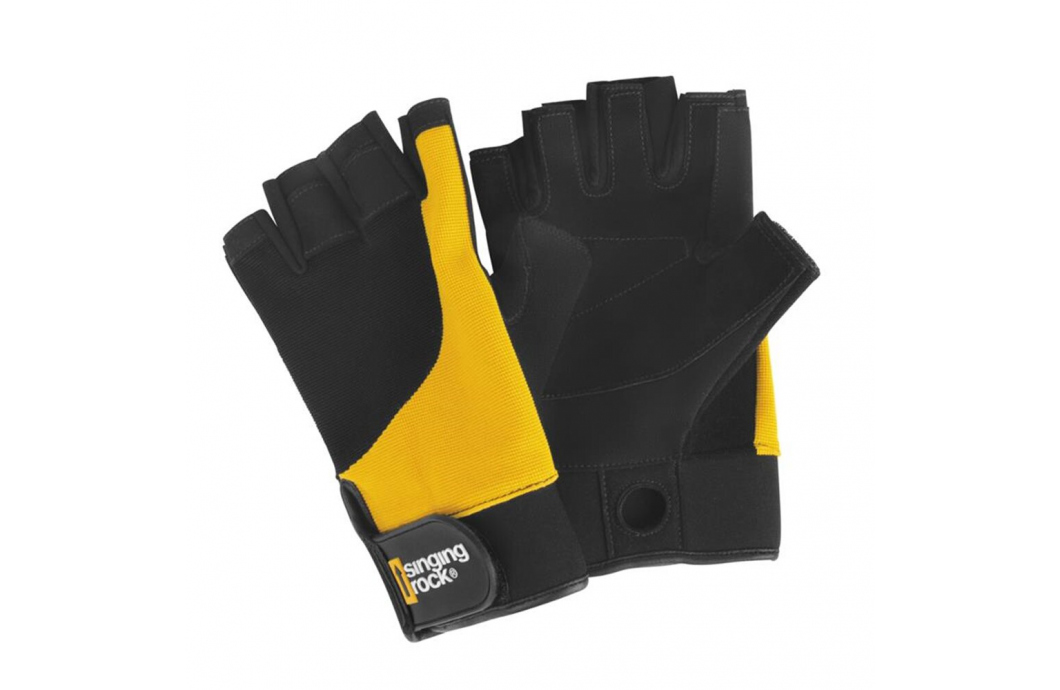 You will appreciate these sturdy gloves when working with webbing and ropes. They will protect you hands from getting bruises.
Product description
- durable double layer of artificial and split cow grade A leather on the palm
- additional reinforcement of the high-wear area between thumb and index finger
- breathable abrasion-resistant nylon on the back
- neoprene cuff with a reinforced attachment hole
- two special pull-off half-loops on top of middle and ring fingers to secure an easy put-off
- velcro closure
Made in the Czech Republic
Data sheet
Weight

106 g

Material

cow leather, artificial leather, nylon
Utilization
FAQ
By our experience it is clever to invest in proper pair of gloves. Rigging slacklines and highlines is a tough work and cheap gloves usually don't last very long. These gloves will last for ages.