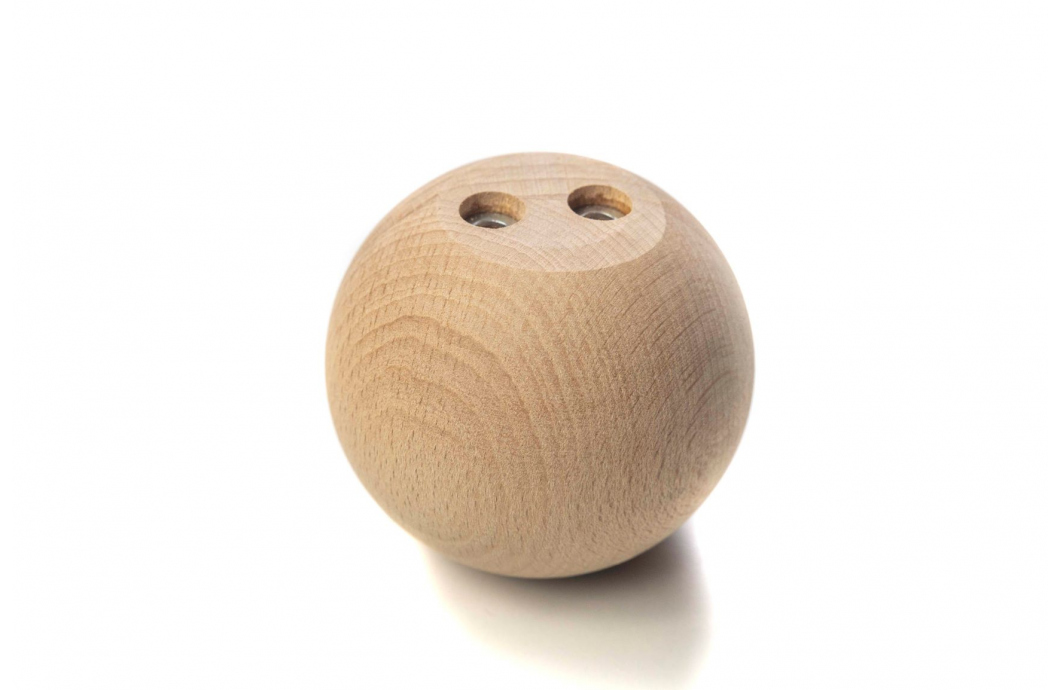 Screw-on wooden ball (full sphere). 3 sizes - 7, 9 and 11 cm diameter. 
Product description
Wooden balls are a perfect addition to a campus board. We offer 3 sizes - 7, 9 and 11 cm - they fit every hand :) 
Size 7 cm works your pinch grip. 
Size 9 cm is an ideal size for a big hand - feels like a jug. 
Size 11 cm feels like a sloper. 
We are using beech wood to turn the balls, there are 2 holes drilled for 5mm screws and a steel washer in each hole so the screws don't damage them. The screws come with the balls, so you don't need to buy them extra ;) 
It is possible to get the size 9 and 11 cm balls with a hole for M10 bolt too. 
Price per 1 piece. 
Utilization