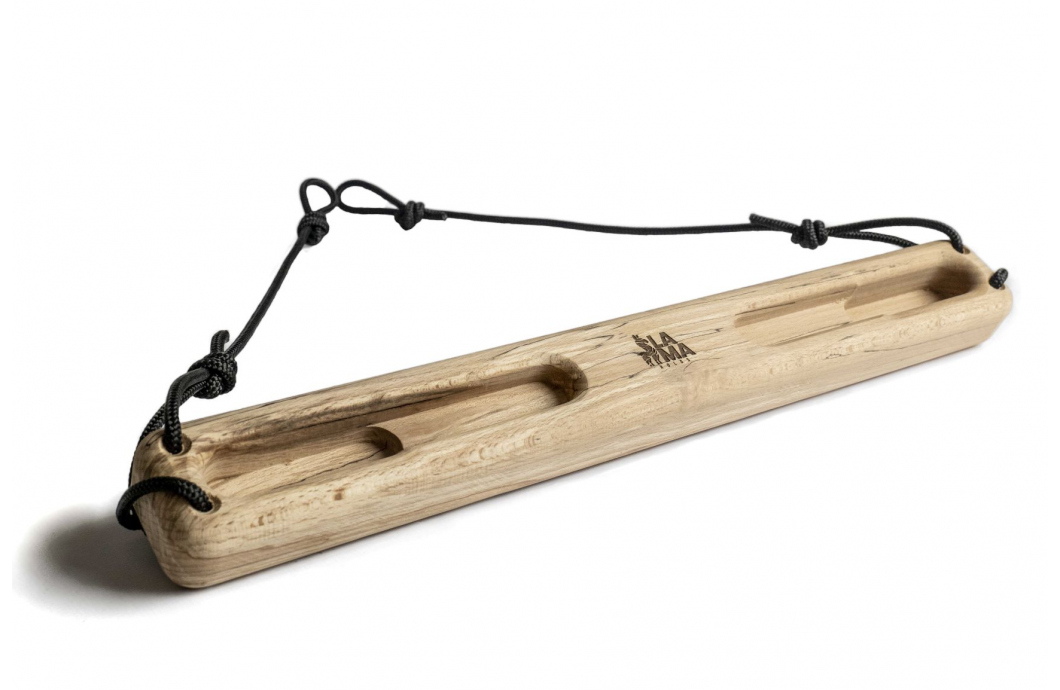 The Lama Baguette is a delicate bite - a compact and portable hangboard. Bon appetit!
Product description
Mainly active climbers were in our mind as the Baguette was being baked; the ones that never rest and don't wanna have their training plan broken even when traveling.
The ingredients are beautifully simple: solid beech wood rung with several holds ranging from 35mm deep pockets to tiny 12mm edges suitable for a steady finger warm-up. All of this comes with a 5-mm low-stretch polyester rope designed to be hung on a tree branch, beam, handrail or even a bridge arch. Hang it wherever you see fit!
The pockets in Baguette are milled from both sides. Front holes are 15 and 25 mm deep, holes in the back are 10, 20 and 35 mm deep. Thanks to its ingenious mounting system, the Baguette can be sloped at any angle on both sides.
Baguette is really an ultralight delicacy - weighs just around half a kilo.
The Baguette's been baked at the Jizera Mountains Lama Lab. Bon appetit!
Data sheet
Width

60 cm

Height

6 cm

Depth

4 cm

Weight

510 g

Material

Beeech wood
Utilization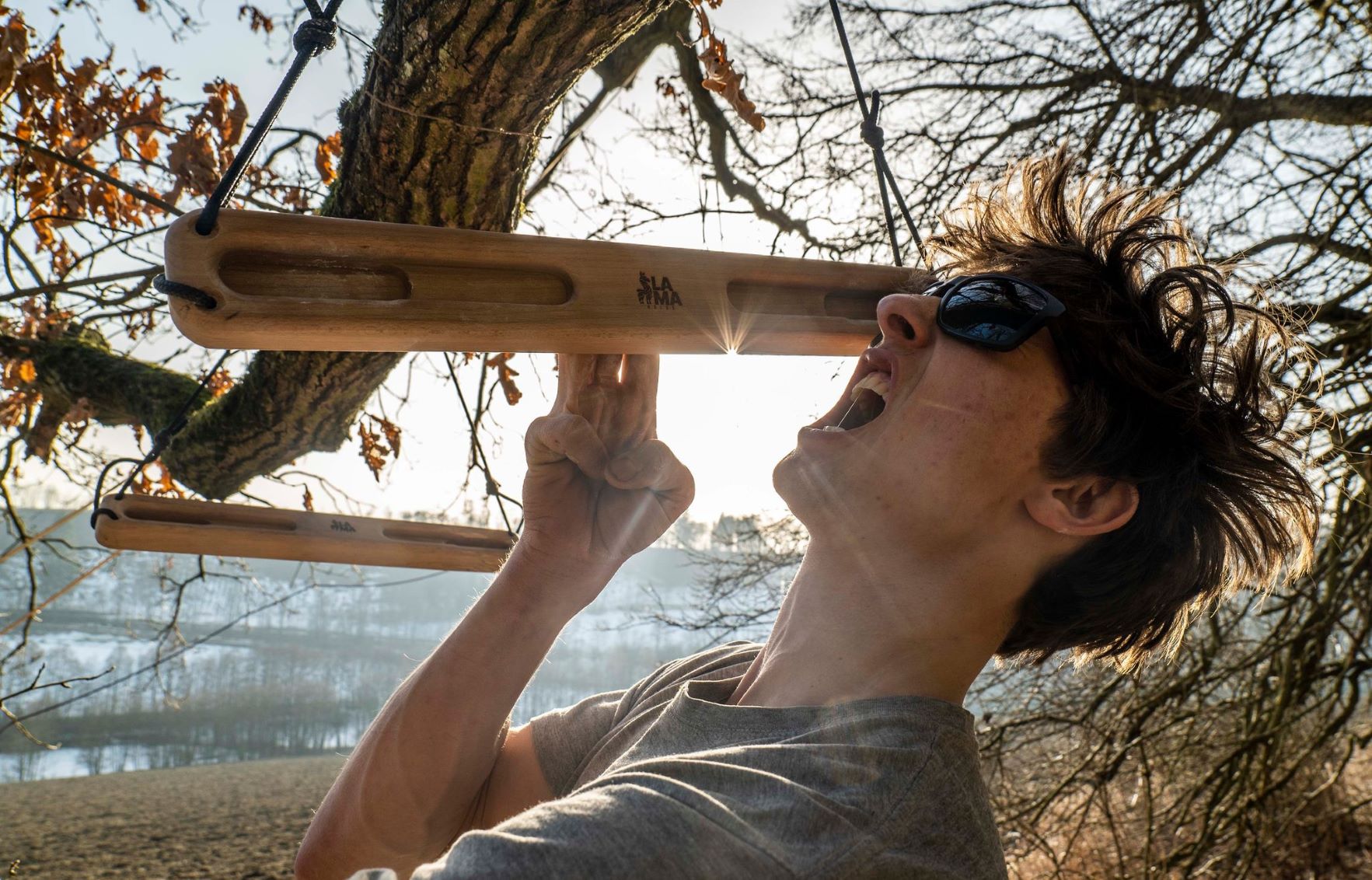 POCKETS DEPTH

FAQ
Wooden or plywood hangboards are more gentle to nature as well as to your skin. And they look better.