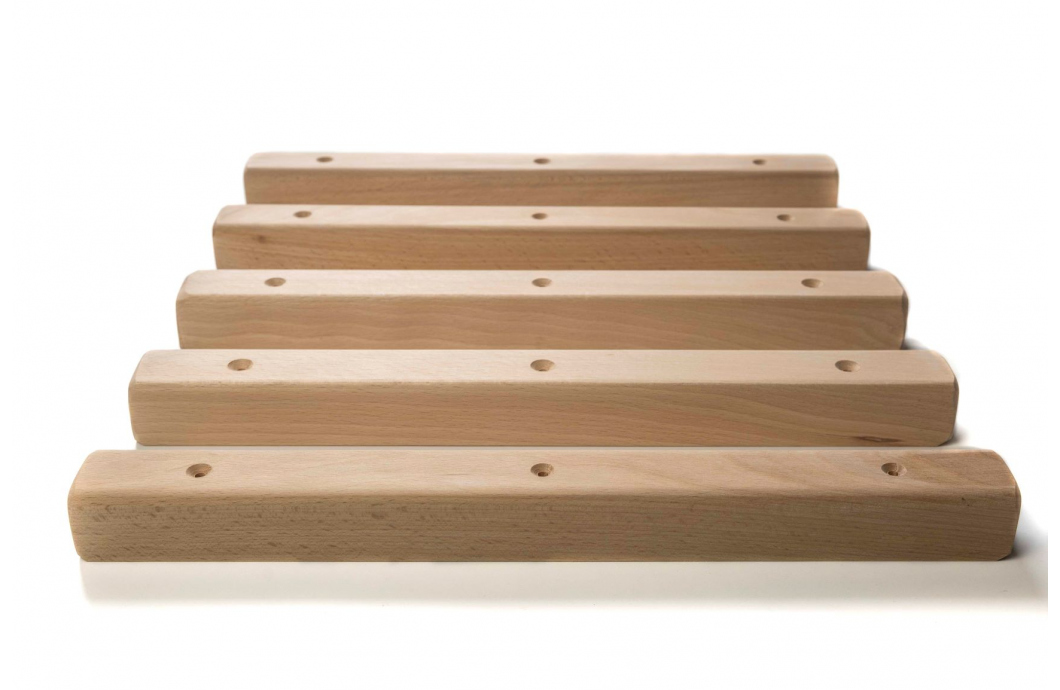 Campus rungs in standard sizes - 22, 28 and 35 mm. 40 cm and 50 cm length. Economy pack.
Product description
Up, down, Up, down. Again and again. 
Campus board is a proven method of climbers' training (first used by Wolfgang Güllich in training for Action Directe, world's first 9a route - or was it Hubble?). Basically it is just a 15° overhung board (the angle can vary 10-20°) with rungs and holds of different sizes and shapes attached to it. It is all about the finger strength, dynamic moves and precision. 
There is no official guide to space the campus rungs, every board can be different, but generally speaking, the bigger the rungs, the bigger the distance between them. The first rung should be placed at least 150 cm above the ground (or the crashpad you are standing on). 
We recommend the distance 15 cm between 22mm rungs, 20 cm between 28mm rungs and 25 cm between 35 mm rungs. 
If you have enough room, you can get the longer 50cm rungs for a wide grip training. 40cm rungs can be accompanied by balls or pinches (sausages) on each side.
You should only campus when rested and warmed up properly and you feel strong! Otherways you can get injured. And you really don't want that.
Utilization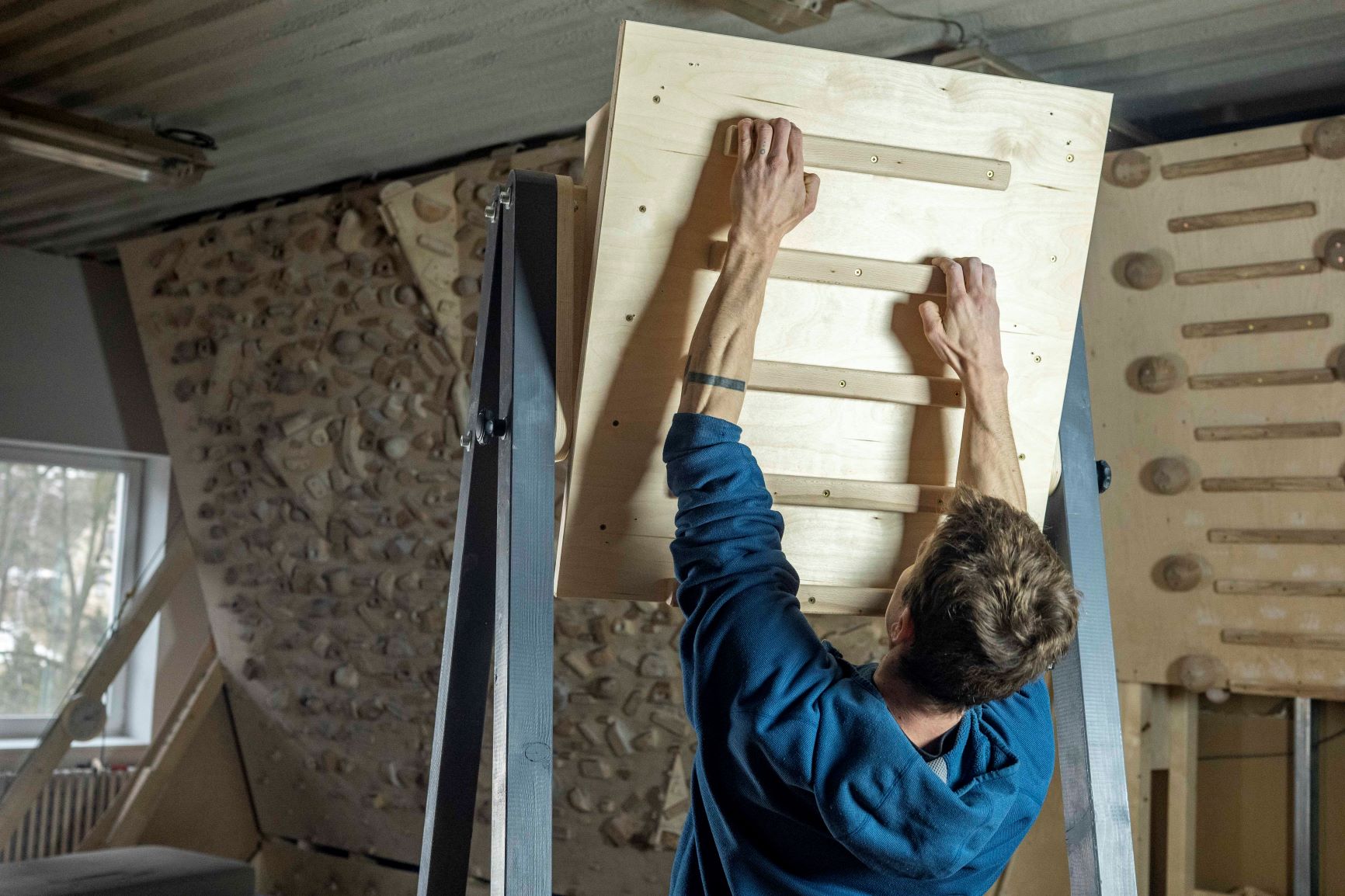 FAQ
Beginners should not train on campus board! Fingers are stressed enormously when campusing and it is easy to get them injured. We recommend to campus board only for advanced climbers. Anyone can use the canpus rungs for hangs and pull-ups though ;)