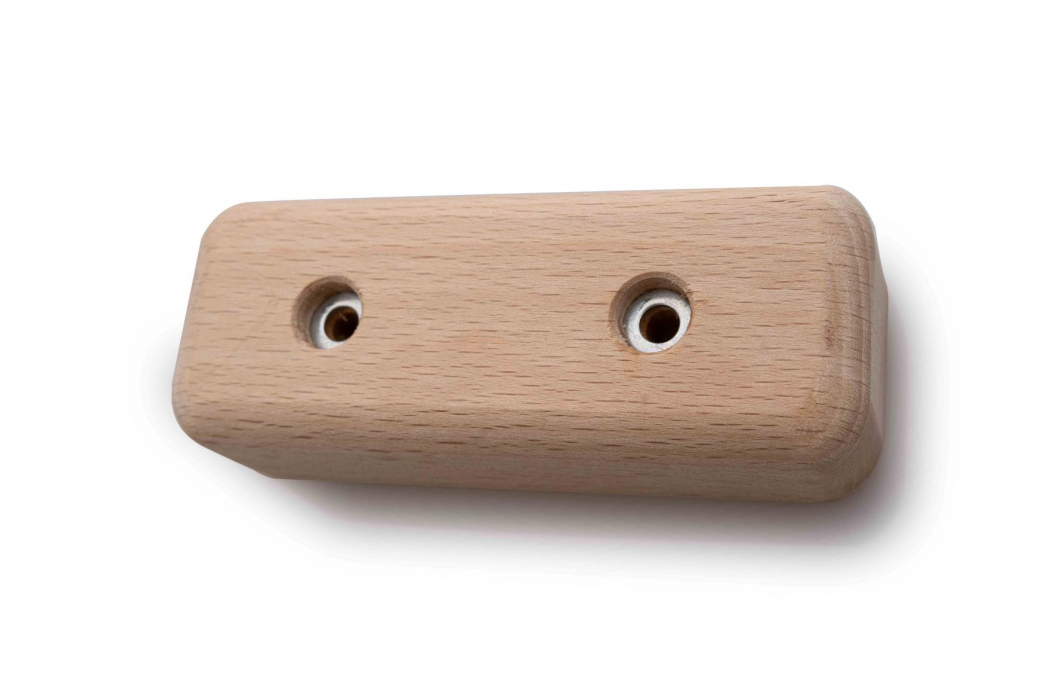 Wooden hold - brick shaped pinch. Attached with 2 screws. 8x10 cm size, 5 cm height. 
Product description
Simple pinch in shape of a brick. Size 4x10 cm, it's height is 2,5 cm, it is really hard to stick this hold in a bigger overhang (45°). 
We are using beech wood to make our holds, there are 2 holes drilled for 5mm screws and a steel washer in each hole so the screws don't damage them. The screws come in perfects sizes with the holds, so you don't need to buy them extra ;) 
It is possible to get this hold with a hole for M10 bolt too. 
Price per 1 piece.