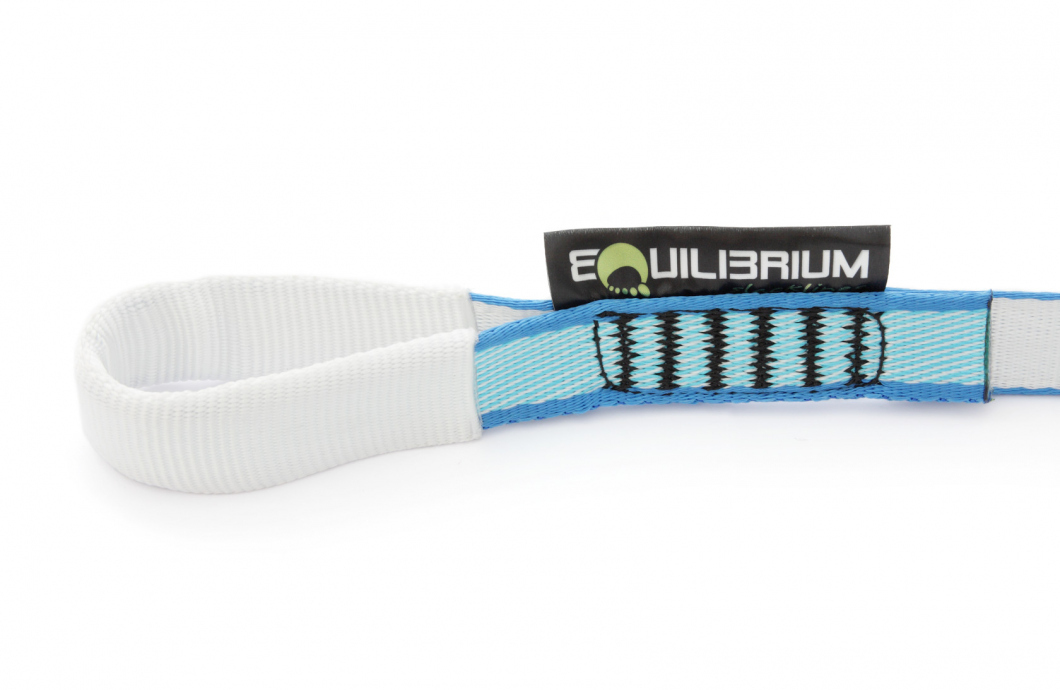 Split highline backup webbing extender. Various lengths and colours. 
Product description
Inov Split is a great way to rig long highlines. Basically it means you use 50 m webbing segments (or other reasonable lengths) connected together with a soft shackle. This way you don't need to buy and cary long pieces of webbing to the spot, you simply take only the amount needed to rig your project. What is great, you can use your friends' lines too! :) 
This Split system makes rigging the line more convenient and also safer. If the main line fails, there is only 1 backup segment getting involved, so you wouldn't fall as deep as in the case of a classic one-piece setup.  
You can use 50 m webbing segments for the backup line too. Simply attach these webbing extenders to it (using a girth hitch). The webbing extender length depends on the stretch of the main line, backup webbing, tension, desired backup loop size etc. 
You can use these extenders as an anchor sling, backup sling or a short slackline :) 
Data sheet
Length

2/4/6/8/10/12 m

Width

25 mm

Weight

170/290/410/530/650/770 g

Breaking Strength

25 kN

Material

PES / PAD
Utilization