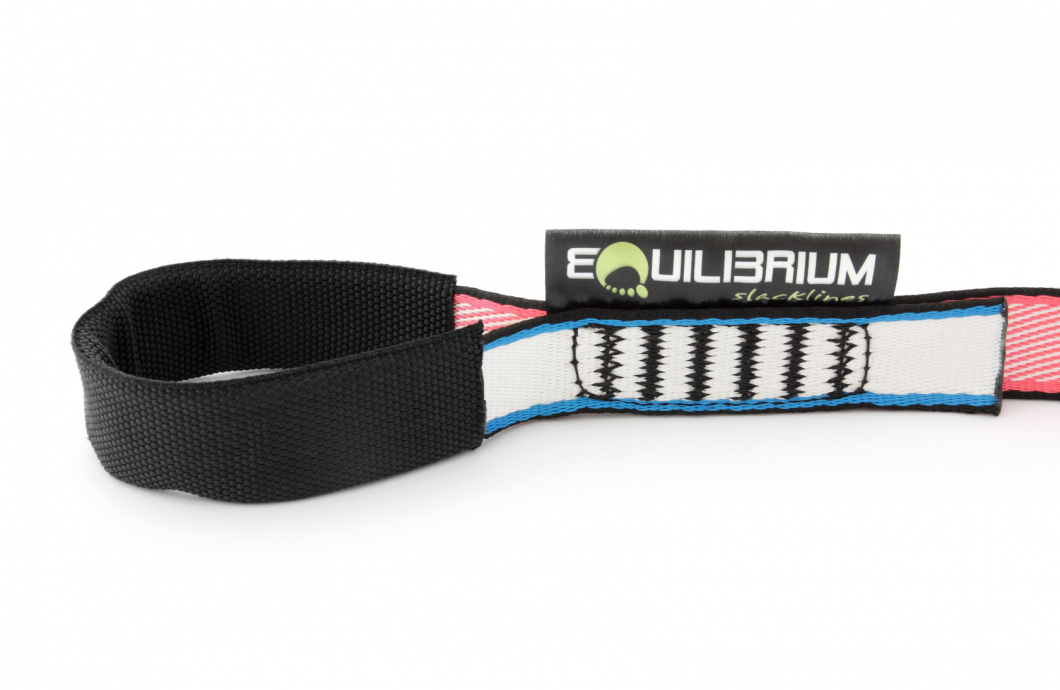 Custom made sewn loop end for 25mm webbing. 
Product description
Custom made sewn loop end - perfect for every longline or highline. Allows you to use less weblocks and make your setup even lighter (and cheaper!).
- reinforced polyamid sleeve, sewn with high-end polyester threat.  
- webbing shortening: about 50 cm (count with it and order appropriate length).
- matching connectors: all bow / D shackles or maillon rapide with internal width > 25 mm. 
If you want sewn loop at both ends of your webbing, simply add two "Sewn Loops" to your shopping cart. You can also specify your requirements in order note or you can simple order webbing of your choise with reinforced sewn loops at both end.
Safety warnings:
Custom sewn loops can not be considered as PPE (Personal Protective Equipment). There is no certification for slackline / highline sport and we can not recommend this product for highline.
We tested sewn loops only internally on our tensile testing machine - no official stregth protocol available. You are using sewn loops at your own risk. Always use backup, always double check all components before use.  
Do not use sewn loops around the tree.
Manufacturing time: 1-2 working days. We sew only on our own webbing.
Data sheet
Width

≈ 27 mm

Breaking Strength

≈ 85 % of webb. MBS

Loop Length

≈ 12 cm