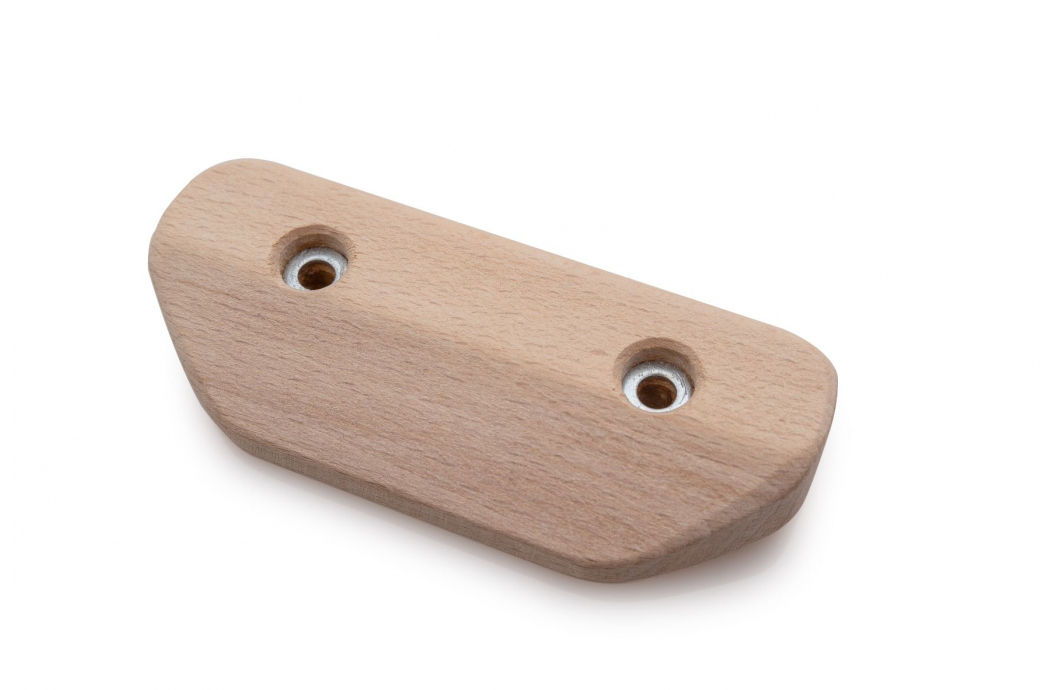 Positive 15mm crimp. 45° angle makes it ideal for big overhangs. Attached with 2 screws.
Product description
Simple training crimp - 15 mm deep, 45° edge. It is possible to use it from vertical wall up to a big overhang (50°) thanks to a very positive edge angle. 
We are using beech wood to make our holds, there are 2 holes drilled for 5mm screws and a steel washer in each hole so the screws don't damage them. The screws come in perfects sizes with the holds, so you don't need to buy them extra ;) 
Price per 1 piece. 
Data sheet
Depth

15 mm

Material

beech wood

Dimensions

100 x 40 mm
Utilization