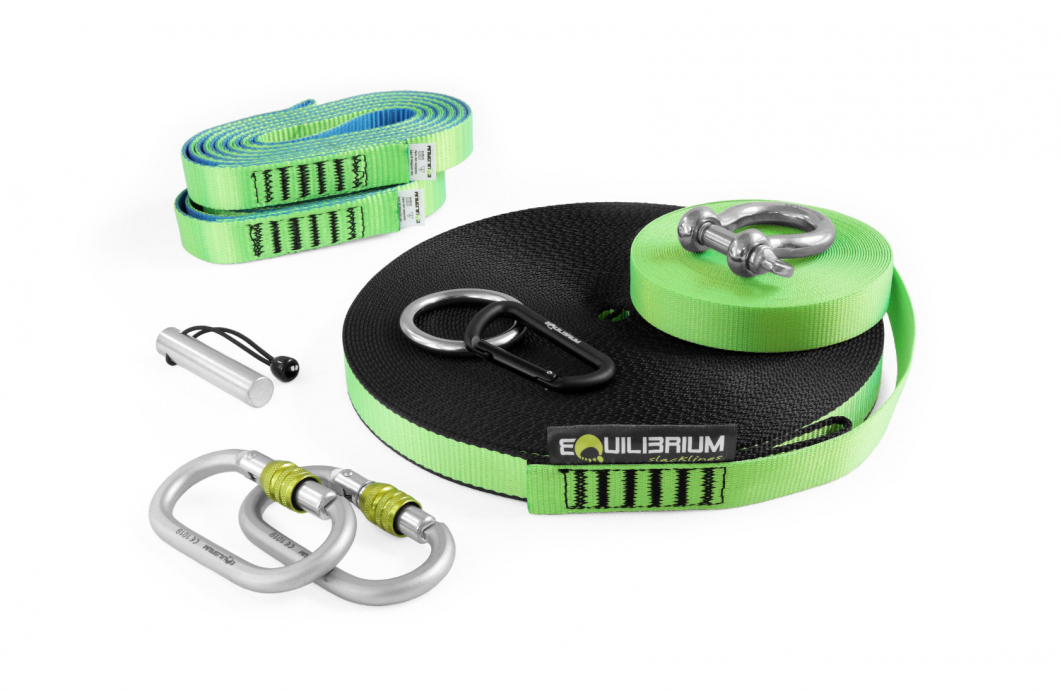 "A new tradition" sounds a bit like a cliche. But this one, well.. fits! New 2022 version with keylock carabiners.
Product description
A similar configuration to the Slacker kit could be found in the very first slackline kits used by Yosemite climbers back in 70s.
Unlike common ratchet kits, the Slacker is tensioned by a separate webbing using steel carabiners which preserves the main line. Though it's a bit more difficult at first, once you have seen the video, we're positive it'll be a piece of cake.
Newly, Slacker consist two pieces of carabiners with keylock which eliminates webbing jamming in the carabiner lock. Also, we changed steel multipull carabiner to a aluminium carabiner. Slacker is now even lighter. 
Climbers, outdoor enthusiasts and ultralight lovers will come to love the kit for its light weight makes the Slacker ideal for hiking, restday in climbing crag as well as fast-paced moving in urban areas. Tested and made in the Czech Republic.
Variants:
In Slacker kit you will find:
28 m webbing Neon or Dragon with sewn loop
10 m tensioning webbing connected to the main line
2x steel carabiner with keylock
multiplier - small stell carabiner + steel ring
stainless steel shackle
Lockpin
2x 2m anchoring sling
organic cottton Handy bag included! 
Manual
Data sheet
Length

30 m (28+2)

Width

25 mm

Weight

3100 g

WLL

5 kN

Breaking Strength

20 kN