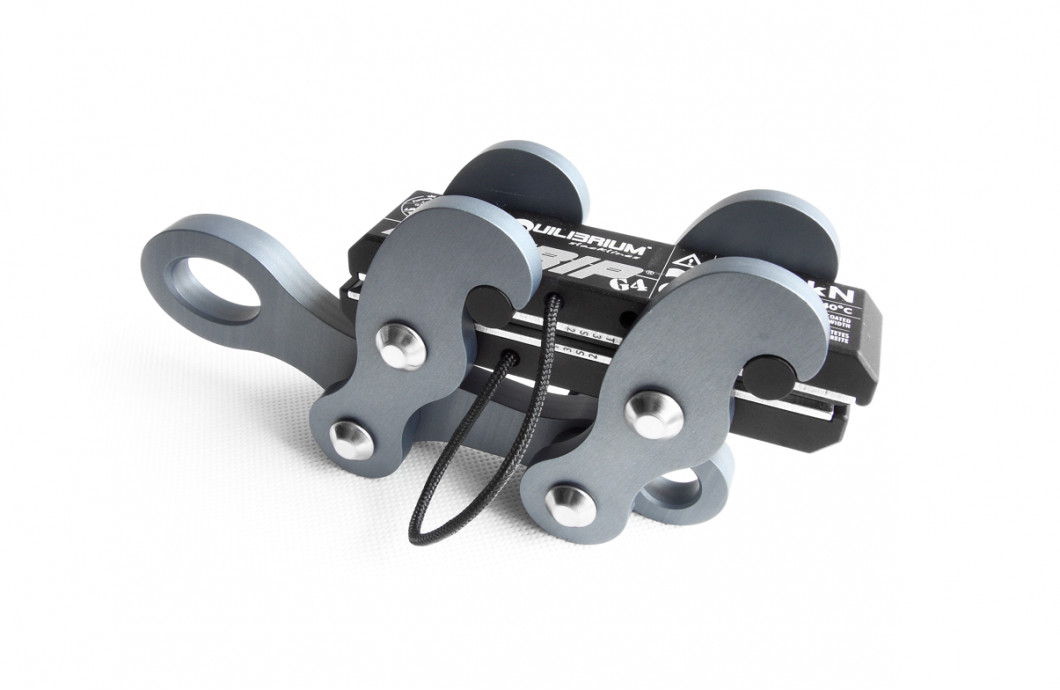 Ultimate tool for advanced rigging systems. Allows to use one tensioning system on multiple lines.
Product description
There is probably no need to introduce the LineGrip any more. It stands for a very handy rigging tool that allows you to "softpoint" the line (remove the rigging system out of the slackline). 
The new generation G4 is even easier and safer to use, more versatile and reliable, lighter, tougher and better looking too than all its predecessors. Packed with a load of innovations, the most remarkable being the large oval anchoring eye and the ever lasting dyneema plate tether cord, effectively rounded off by the new Type-3 rubber coatings with stunning properties. 
From now on the LineGrip comes with an installed loose clamping plate retainer clip. This simple little clip will secure the loose clamping plate from unlatching in any situation, which comes in handy especially when rigging a highline or waterline.
Data sheet
Weight

464 g

WLL

15 kN

Inner width

26 mm
Utilization
FAQ
No way! Linegrip can be used only to tension, not to anchor the webbing. The Linegrip has to be removed from the system and the line has to be anchored in a weblock before anyone getting on the line. We recommend using EQB Sheriff FX, that allows you to detension the line very quickly and easily after your slackline session.