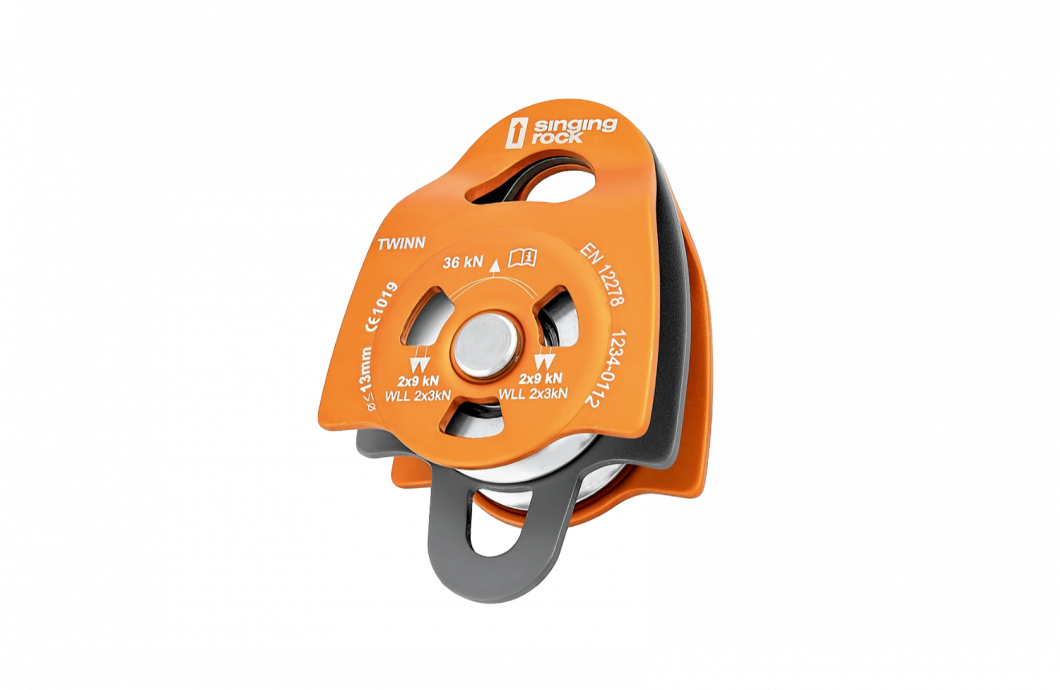 Professional double pulley made by Singing Rock for rigging ines longer than 50 m long
Product description
Double pulley Twin by Singing Rock is a professional highly efficient tensioning device.
Maximum rigging efficiency is guaranteed thank to used ball bearings. Pulley's sideplates are made of aluminium alloy. 
Big anchoring hole allows to use any steel carabiner or shackle for attachment. 
WLL of Twin is 12 kN, which is suitable to rig line up to about 100 m long. To rig longer lines, we recommend to double the pulley system base (use two pairs of double pulleys) or to use a Quatron pulley system instead.
Data sheet
Weight

424 g

WLL

12 kN

Breaking Strength

36 kN
Utilization
FAQ
You can use any rope up to 13 mm in diameter. We recommend to use rope from 9 mm to 10,5 mm in diameter, considering the weight of the rope. The rope diameter has to be taken into account when choosing the rope brake. Grigri 2 works well for ropes from 9 to 11 mm.