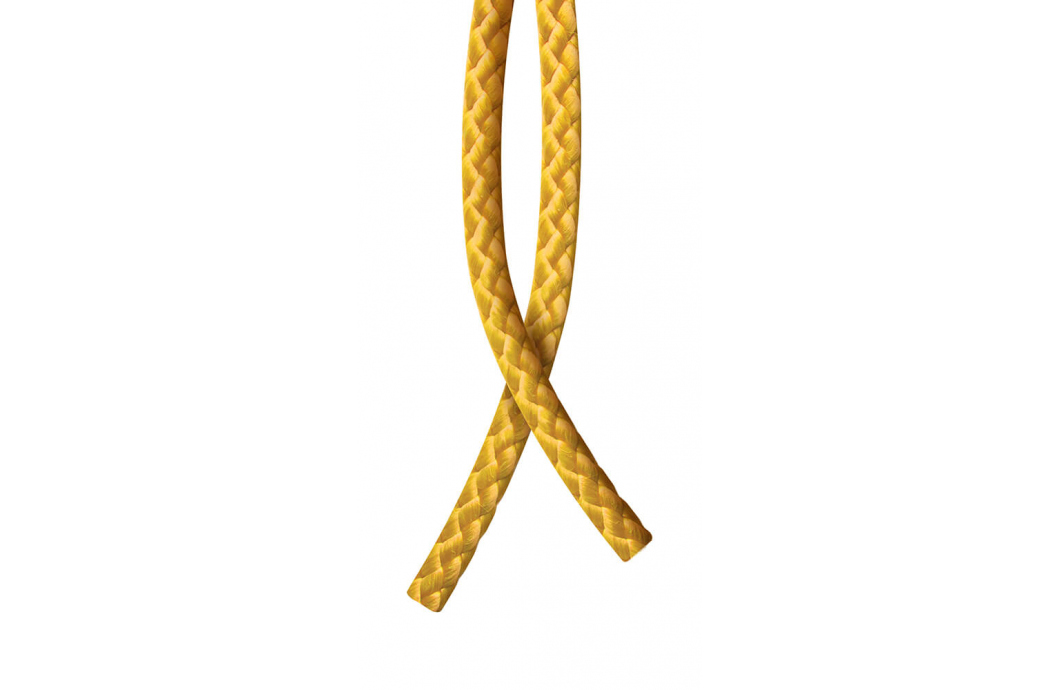 Sturdy, light and static tagline perfect for pulling webbing at highline.
Product description
Polypropylene braided (eight-strand) multifilament cord, without core.
Perfect for pulling the webbinng at highline. The reflective yellow color is easy to see in any terrain and in bad weather.
3 mm is used for the first pull of a thicker cord or for direct pulling of webbing at highline up to a 100 m. It can also be dragged with a drone.
6 mm is used to pull the webbing themselves, especially for longer lines. It can be placed in a self-locking pulley Petzl Micro Traxion
ATTENTION! It is an auxiliary cord. In no case can it be used for personal protection when climbing or highlining, for backup, for the highline leashes etc.! Stay safe, guys!
Made in the Czech Republic.
Data sheet
Thickness

3 / 6 mm

Weight

550 - 3200 g

Breaking Strength

160 / 450 kg

Material

PPV (Polypropylen)

Colour

Yellow / Black / Blue