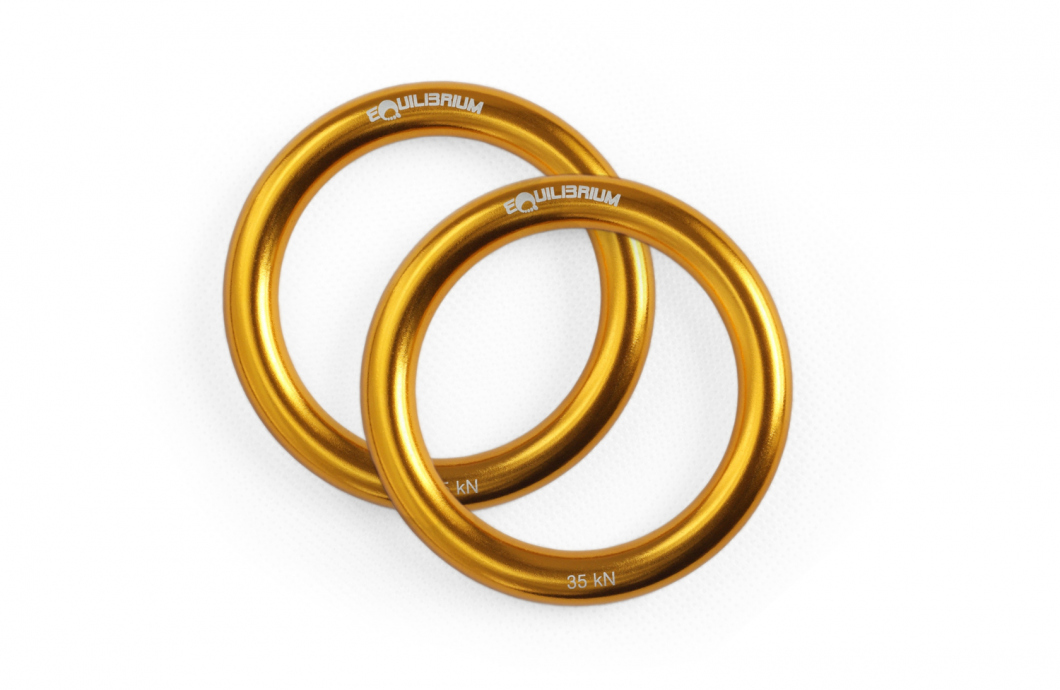 Lightweight high-strength leash ring made of aluminium alloy with polished surface. Set of 2 pieces.
Product description
Aluminium alloy. Perfectly smooth surface and big diameter (60 mm) ensure effortless sliding on the webbing. These rings can also be used to make a multiplier on basic tensioning systems, such as Ellington, Tandem etc. 
We recommend to use a dynamic or static rope at least 10 mm of diameter to create a highline leash, ideally threaded through 20 mm tubular webbing (eg. EQB Bounce). It is essential to use 2 rings for a highline leash. Never use only one ring!
Set of 2 pieces for reduced price. 
Not PSA certified, not certificate for highline. Always use it at your own risk. 
Data sheet
Weight

2 x 51 g

Breaking Strength

35 kN

Material

dural

Inner Diameter

60 mm

Outer Diameter

80 mm
Utilization