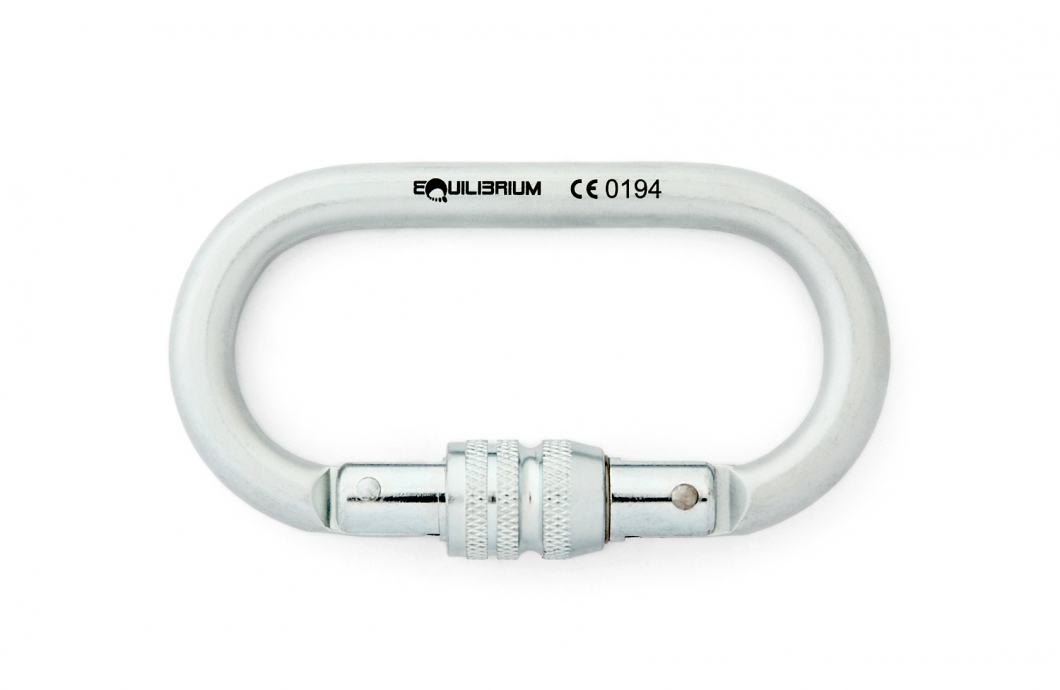 Classic oval steel biner with a screw lock finds its use in tenioning system for lines up to about 40 m long.
Product description
Steel oval carabiner is a classic connector for slackline rigging systems. Equipped with a screw lock that prevents the gate from accidental opening. It can be used to connect different parts in a pulley system or to make a simple tensioning system (so called "Ellington").
Steel carabiners are weaker when triloading (loaded in 3 directions - eg. at the anchoring sling) so it has to be considered when using in such way. The best way is to use them only in 2-axial loading. 
Never use aluminium carabiners for slacklining!
Data sheet
Weight

180 g

Breaking Strength

26 kN

Opening size

21 mm
Utilization
FAQ
It is possible to use steel carabiners in a pulley system but we prefer to use stainless steel shackles instead. They have much better weight to strength ratio (eg. shackle Omega 10 mm has 4 tons breaking strength at just 120 grams). On the other hand, carabiners can be opened and closed one-handed, which might be useful in situations with complicated access.