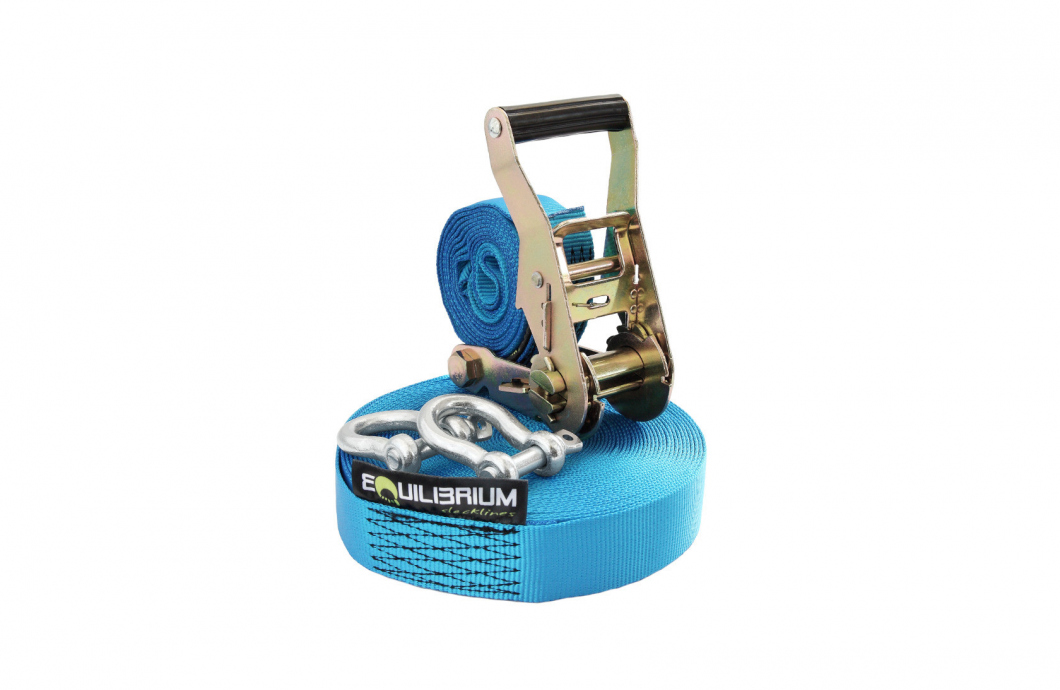 Yoga is a perfect way to clean your head and stretch your body. Same as slackline. Yoga kit combines these two activities in one and offers a simple way to get inside yourself really deep. Handy bag included.
Product description
Yoga is a classic ratchet slackline kit with non-traditional webbing. Special 35 mm wide tubular webbing is so soft you will not want to get off the line. 
Small ratchet is light and compact enough so it doesn't weigh you down on your way to the park yet it is powerful enough to rig a 15meter line like nothing. The kit is very simple to use, the line is rigged in a moment and then you have all the time to focus on the line and proper yoga positions. 
Same as our other kits, Yoga is anchored with steel shackles which elongates the kits life. Handy bag included! (without the leek :)
The EQB Yoga kit was designed and tested together with Anca Kucharova, and made in the Czech Republic
Manual
Data sheet
Length

13 + 2 m

Width

35 mm

Weight

1570 g

WLL

5 kN
FAQ
The Yoga is designed for the very first slackline steps only. Small ratchet included in the set would not withstand tensioning a longer webbing. If you are keen on learning how to begin with slackline, check our Slack Info page.
Yoga can be used for static positions as well as normal walking. Due to its low weight, Yoga is a perfect travel kit. Moreover, the tubular webbing is so different it is definitelly worth trying.