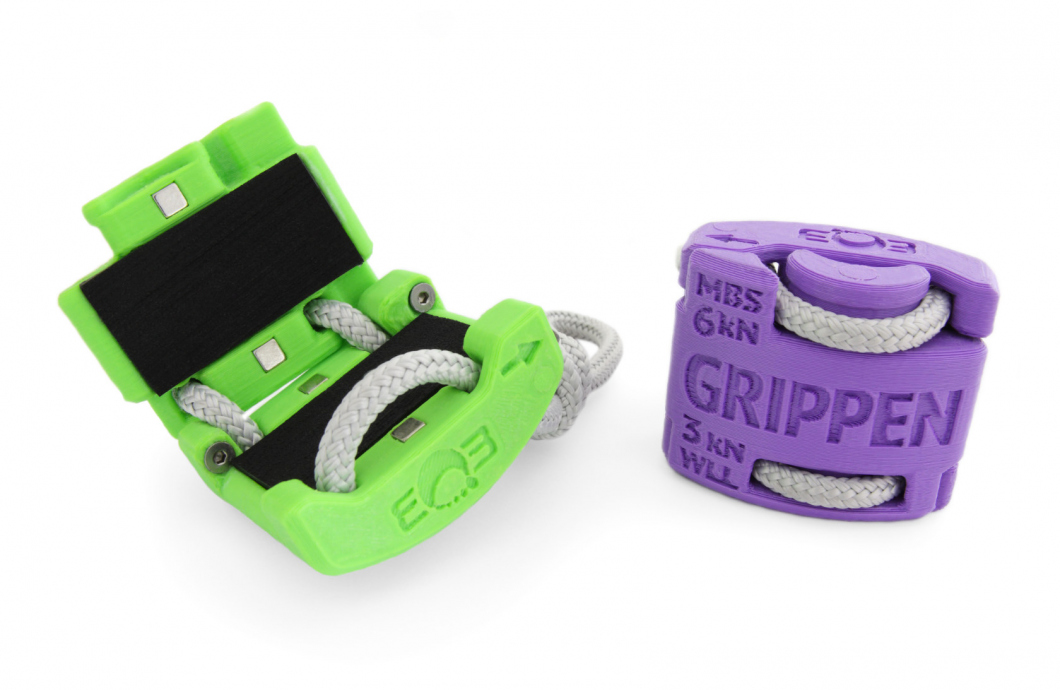 Lightweight and compact "linegrip" device for rigging with pulley carabiner Rollex. 
Product description
EQB Grippen is a new version of rigging device for 1 inch slackline webbing (so called "linegrip"). It is designated mainly for rigging highline with tension up to 3 kN. You can also use it as a tensioning system multiplier (eg. in system Tandem) to make the system more efficient and even rig a longline in the park. 
When designing Grippen, we focused on the best usability. There are 4 magnets incorporated in Grippen that hold it on the line securely. High sideplates ensure Grippen is always centered on the webbing even when pulling sideways. Furthermore, Grippen has excelent handling and you can put it on and off the webbing easily with one hand. That comes extremely handy while operating on a line with complicated access (eg. highline or waterline). 
Grippen's main body is 3D printed. However, 3D print itself is not strong enough for such a small device. That is why we put 2 reinforcement hardened steel pins in its body and achieved breaking strength over 900 kgs (2000 lbs) in our tests. WLL is restricted to 3 kN so we do not recommend to use Grippen with classic pulley system. Instead, use a pulley carabiner Rollex (to create a Buckingham system) - most of the modern highline are being rigged this way. You can also use 2 Grippens to attach a hammock to a webbing. 
Grippen must not be used as a weblock !! It has to be removed from the system after tensioning and the webbing has to anchored in a properly dimensioned weblock. 
Manual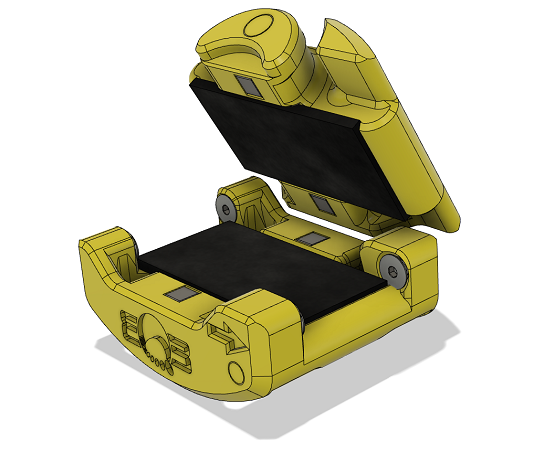 Data sheet
Weight

115 g

WLL

3 kN

Breaking Strength

6 kN

Inner width

25 mm

Material

PET-G
Utilization


FAQ
Main body of Grippen is made on a 3D printer, however the plastic body itself is not strong enough. There are 2 hardened steel pins incorporated in the body that spread the load evenly on the surface of rubber clamps.