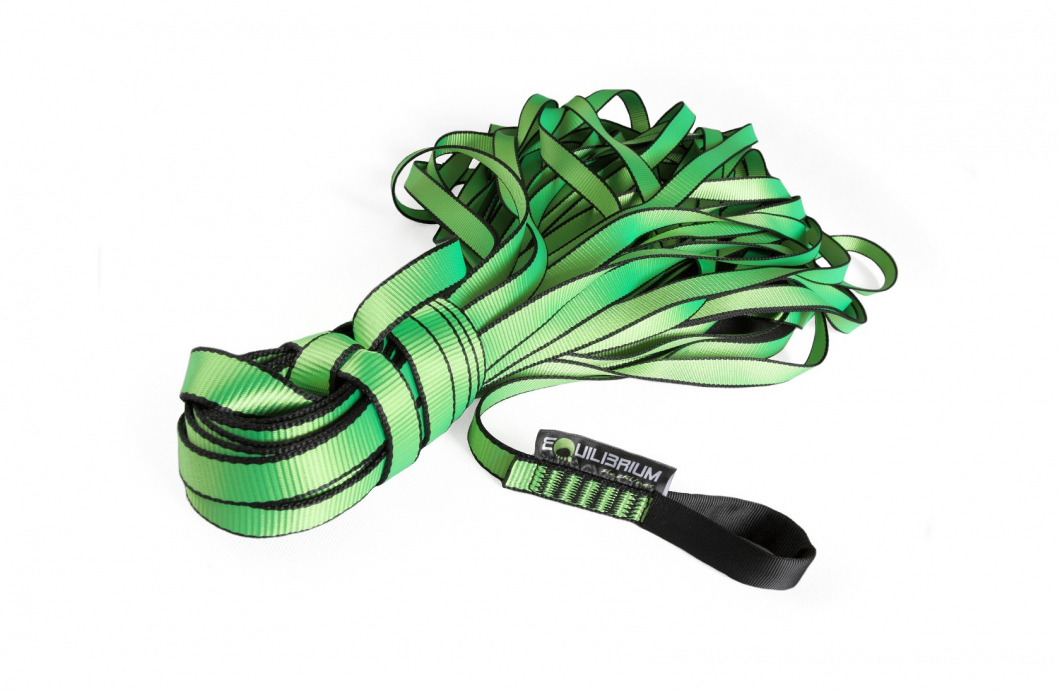 Neon is a perfect webbing for shorter longlines. 35 metres with reinforced sewn loop on one end saves tensioning time.
Product description
Neon line is a versatile 25mm-wide webbing for daily use. Your back will appreciate its lightweight (48g/m), and your wallet fairly low price.
The line can be tensioned as far as 20m using ratchet, Tandem FX tensioning system is best for lengths up to 35m.
Sewn loop end saves tensioning time and reduces the volume of gear needed to tension a line.
Neon's livery is standard EQB colour set; light green webbing with black edges will light your way in poor light conditions as well as in haze.
The Neon webbing is made in the Czech Republic.
Data sheet
Width

25 mm

Thickness

2,2 mm

Weight

48 g/m

Length

35 m

WLL

7 kN

Breaking Strength

20 kN

Elongation

9% / 10 kN

Material

Polyester (PES)
Utilization
FAQ
Only certified sewing machines and heavy-duty threads are used. Sewed joints can never be as strong as the original webbing as it reduces strength by roughly 10-20 %. It is however safe for 35m lines. Do not use this webbing for highline!