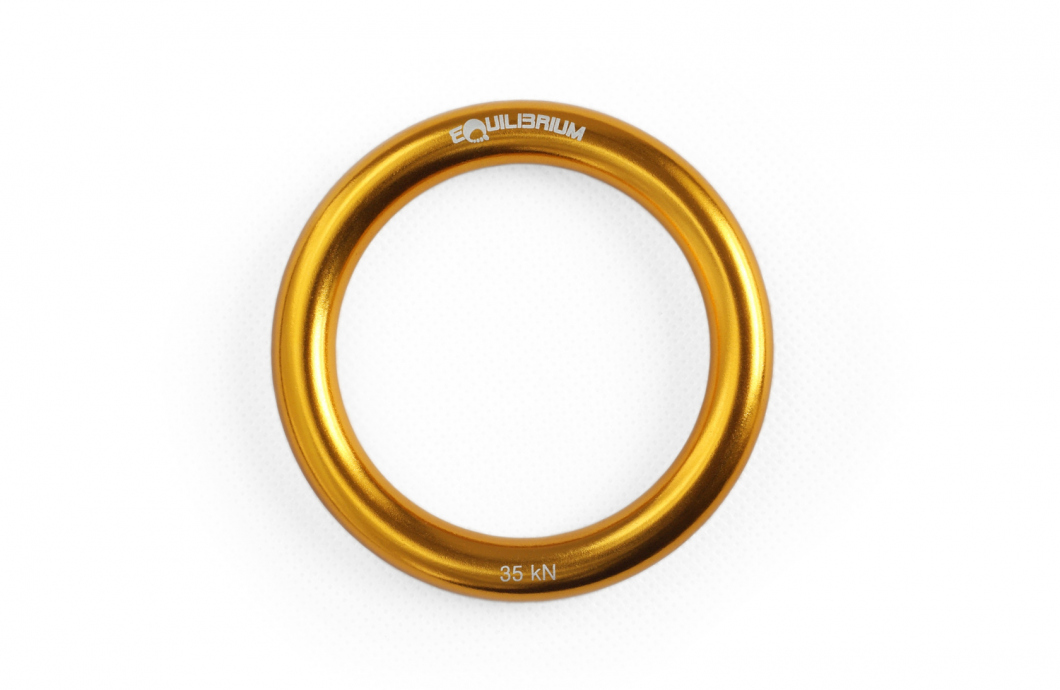 Lightweight high-strength leash ring made of aluminium alloy with polished surface
Product description
Aluminium alloy ring. Perfectly smooth surface and big diameter (60 mm) ensure effortless sliding on the webbing. These rings can also be used to make a multiplier on basic tensioning systems, such as Ellington, Tandem etc. 
We recommend to use a dynamic or static rope at least 10 mm of diameter to create a highline leash, ideally threaded through 20 mm tubular webbing (eg. EQB Bounce). It is essential to use 2 rings for a leash. Never use only one ring!
Not PSA certified, not certificate for highline. Always use it at your own risk.
Data sheet
Weight

51 g

Breaking Strength

35 kN

Material

dural

Inner Diameter

60 mm

Outer Diameter

80 mm
Utilization