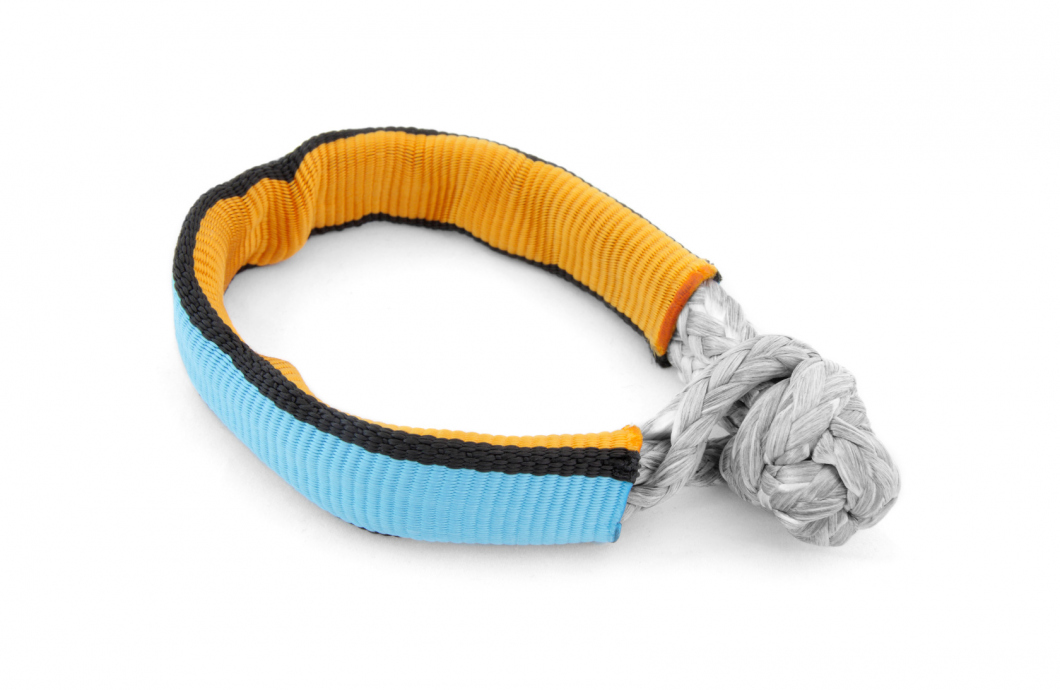 Soft shackle with 6,5 ton MBS is an ultralight connector that substitutes classic steel shackles.
Product description
Soft shackle is an alternative to classic steel shackles (adopted from yachting). It is made of 100% dyneema rope which guarantees its high strength as well as very low weight. Special knot is used to close the shackle and secures it against opening under load. 
Closed shackle length is 10 cm/4 inches (resp. closed loop 6,5 cm in diameter). Its breaking strength is 65 kN (10 kN WLL) weighing only 34 grams (incl. protecting sleeve)! 
Our soft shackles are covered with a sleeve that protects the shackle against abrasion or cut. Made in the Czech Republic. 
Data sheet
Length

10 cm

Weight

45 g

WLL

10 kN

Breaking Strength

65 kN
FAQ
Soft shackles are a perfect connectors for rigging (mainly alpine) highlines. However, due to absent legal restrictions for slackline (and especially highline), there are currently no norms in place and thus all manufacturers including ourselves are obliged to clearly state that their products are unqualified for highline. Products with at least 30kN MBS are however commonly used in highline but it is utterly important to get familiarised with all safety measurements and precautions, as well as having sufficient experience with tensioning.