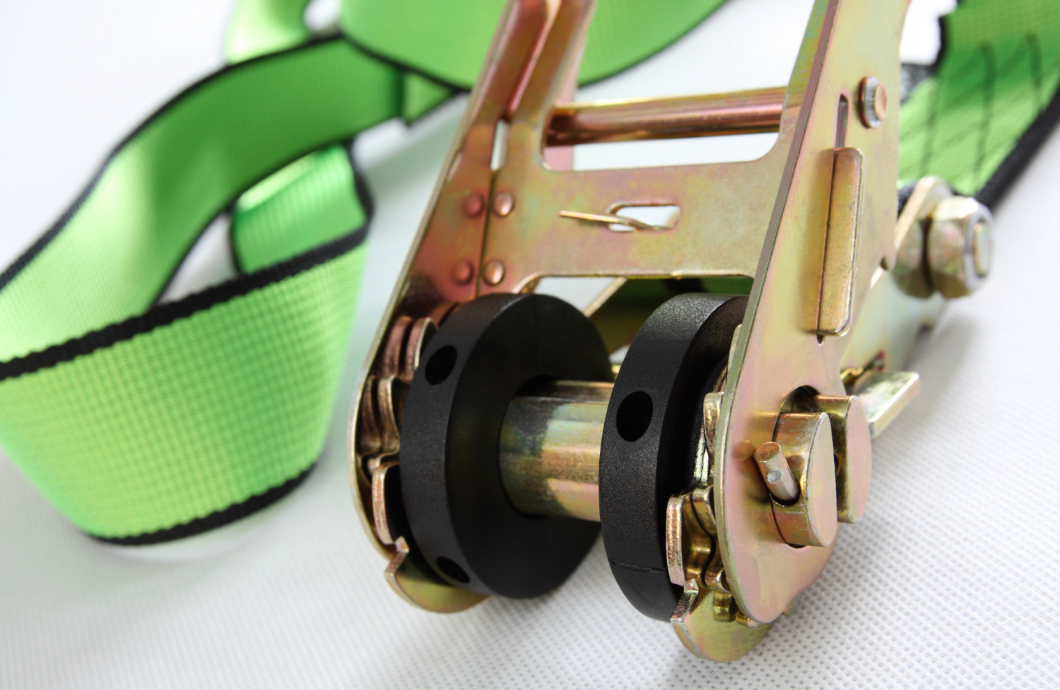 Nylon spacer reduces inner width of tensioning ratchet from 50 to 25 mm. 
Product description
Spacer reduces inner width of a rigging ratchet from 50 mm to 25 mm. You can use one ratchet to rig both 50mm trickline as well as 25mm classic line.
Spacers are made of durable nylon. There is a rabbet on the edge of spacer ensuring a perfect compatibility with the ratchet's geometry. You can allocate spacers into the ratchet and take them off repeatedly.
2 pieces in package, screws included. Made in Italy.
Utilization
FAQ
These nylon spacers fit only in big ratchet in Trick slackline kit. Steel washers size M22 can be used to reduce the inner width of small ratchet instead.