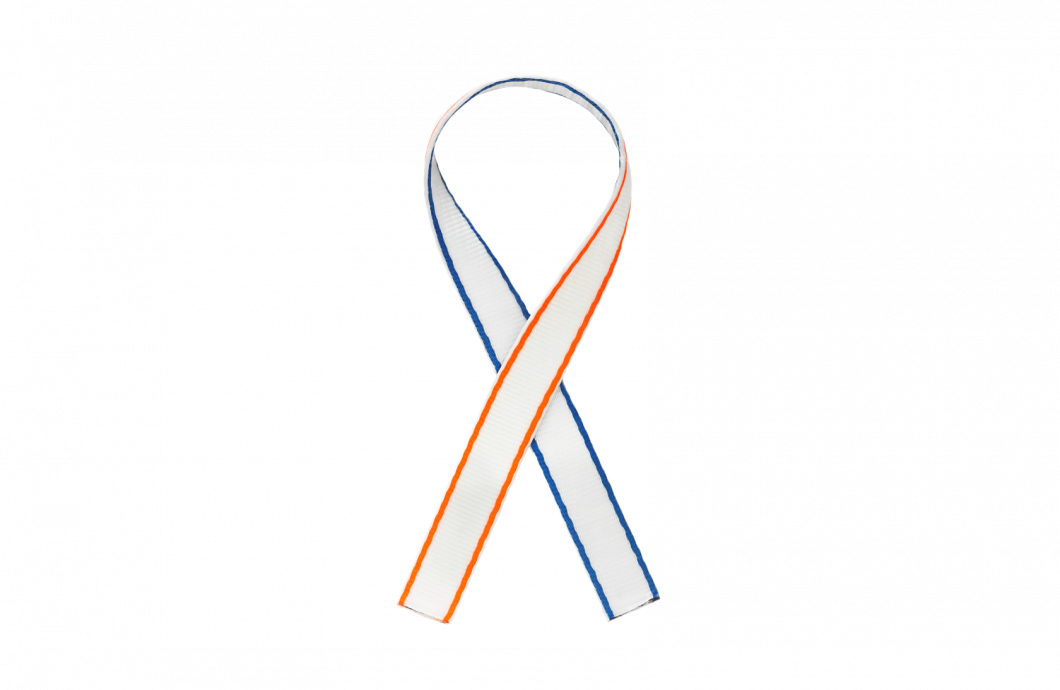 A lightweight 3,5ton polyester webbing that boasts with "core/weave" and extra rounded edges. No detail was omitted. (Price for meter. Specify the required length.)
Product description
EQB Skye is the contemporary high-end slackline webbing. Cutting-edge woven design protecting the webbing's core provides maximum endurance and unprecedented weight/strength ratio.
Despite its low weight of only 62 g/m, Skye offers strength greater than 36 kN!
Very low stretch (4% at 10kN) makes Skye perfect for longline or very long highline. The surface is as smooth as silk which increases efficiency when being rigged using i.e. the Buckingham system.
A very delicate edge weave assures that edges are soft even upon higher tension. Clear white design improves the webbing's visibility while the coloured edges help revealing any line twists.
Whether you are going to beat your personal best or just are in need of a top-tier line that rigs almost itself, then seek no more for Skye is what you want.
Skye is the only non-Czech made webbing, and is made in Germany. Das stimmt, ja!
Data sheet
Width

25 mm

Thickness

2,6 mm

Weight

62 g/m

WLL

12 kN

Breaking Strength

36 kN

Elongation

4% / 10 kN

Material

Polyester (PES)
Utilization
FAQ
Low stretch makes setting a line a matter of moments but the webbing will be very static. True Skye's properties will be revealed only on lines longer than 50 metres.
Skye is actually used for highlining by our team however due to absence of legal norms in the slackline world (highline in particular), no producer including ourselves are allowed to recommend any product for highline. Besides that, it is imperative to familiarise with all safety precautions, and to have sufficient tensioning experience. We also recommend taking some highline course.