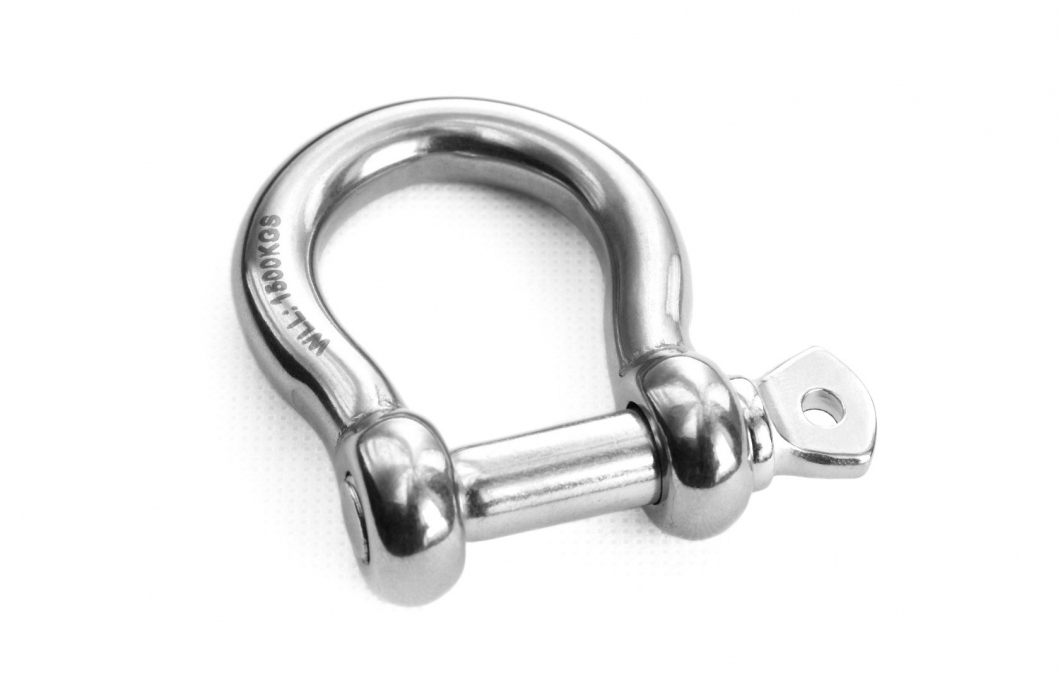 Universal slackline connector made of stainless steel. Strong enough for most lines out there. 
Product description
Shackle size 12 mm is an universal connector for rigging lines longer than 100 m / over 10 kN tension. It is possible to attach the main line to this shackle directly with a LockPin or a sewn loop. Its 15 kN WLL make it strong enough for rigging longline, highline and tricklines, it can be used to attach weblocks, pulley systems, highline backup etc. 
Inner width 25 mm. 
Data sheet
Weight

210 g

WLL

15 kN

Breaking Strength

60 kN

Inner width

24 mm
Utilization
FAQ
12 mm stainless steel shackles are commonly used for highlining. However, due to absent legal restrictions for slackline (and especially highline), there are currently no norms in place and thus all manufacturers including ourselves are obliged to clearly state that their products are uncertified for highline. Products with at least 30kN MBS are regularly used in highline but it is utterly important to get familiarised with all safety measurements and precautions, as well as having sufficient experience with tensioning.