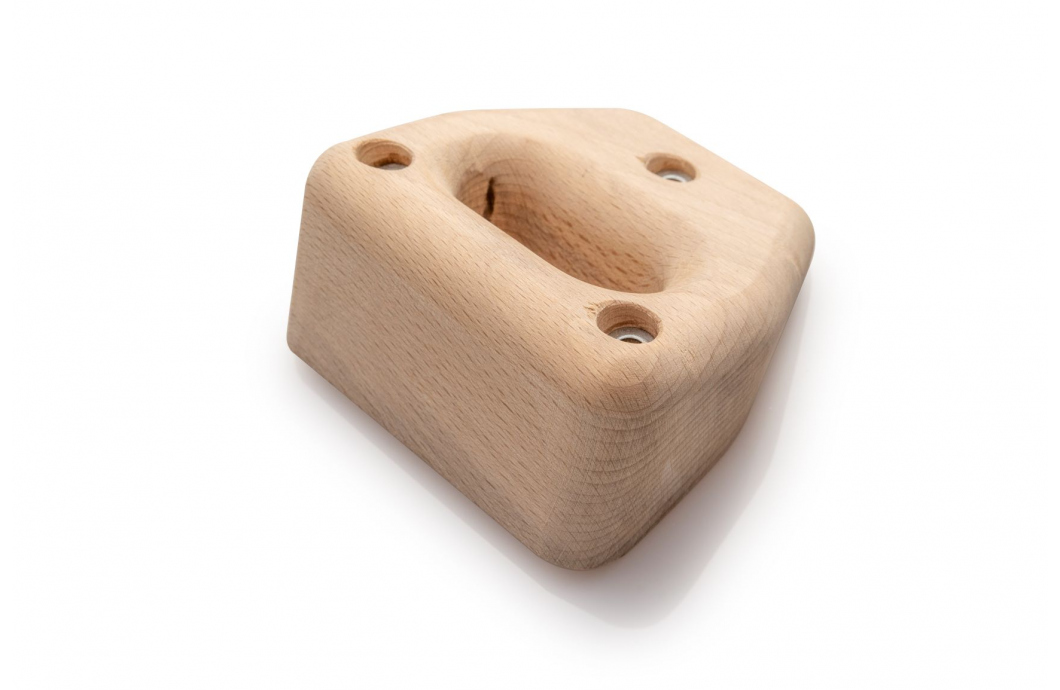 2-finger pocket. About 3,5 cm deep, suitable for vertical wall or overhang. 
Product description
Two finger pocket. Nothing more, nothing less :) 
The pocket is tilted by 25° so it is quite easy to stick it even on a slightly overhanging wall. It is quite demanding on a big overhang (45°and more). 
The pocket is about 40 mm deep. 
The hold is attached by 3 screws - 1x 35 mm long screw, 2x 60 mm long screw.  There is steel washer in each hole so the screws don't damage them. The screws come with the balls, so you don't need to buy them extra ;) 
Data sheet
Depth

40 mm

Inner width

45 mm

Material

Beech Wood

Dimensions

85 x 85 mm