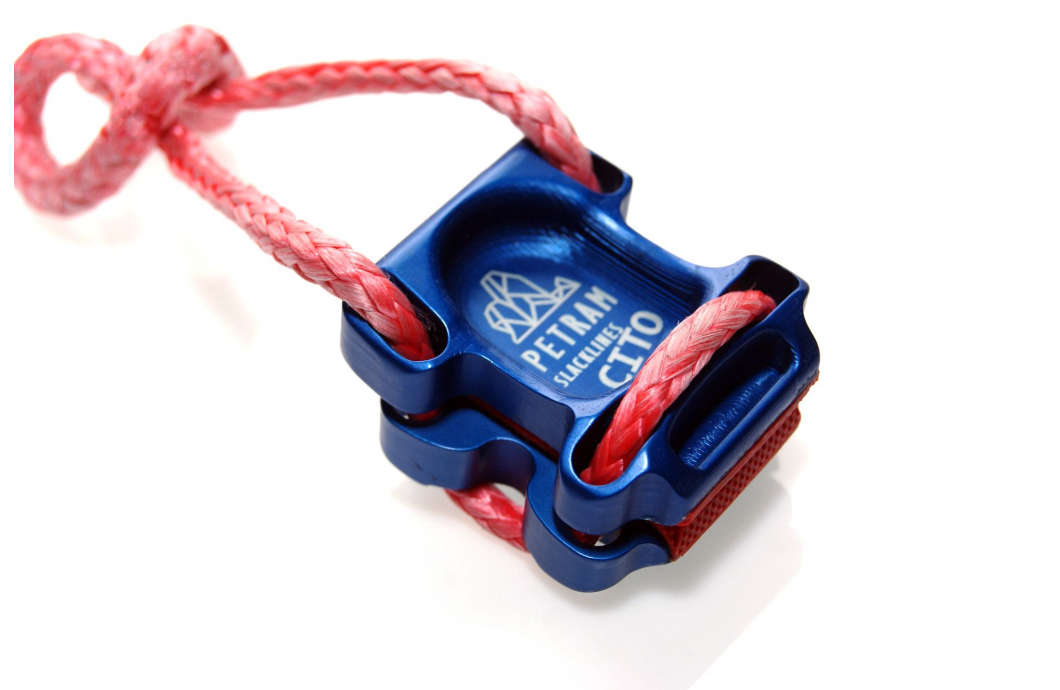 With weight of just 50 grams, Cito is the perfect softpointing tool for all your ultralight highline projects. 
Product description
Cito is a new and lighter version of a "linegrip" made by Petram Slacklines. It is super tiny (50 mm long) and ultralight (weighs only 50 grams !!). It is so tiny it fits in your pocket !
It works the best for rigging highlines with a "Buckingham" tensioning system (using a line grabbing device and a webbing pulley). 
Cito uses 4 mm dyneema rope to transfer the clamping force on the webbing. You can use any pulley carabiner to create Buckingham rigging system (we recommend our Rollex). Just make a girth hitch (see pictures above) and clip the Rollex through. 
It has WLL 4 kN (enough for most lines you need to rig) and breaking strength of 12 kN. 
Material:
- material: anodised aluminium
- Vibram rubber sheet
- spliced 4mm dyneema rope
Manufacturer: friends from Petram Slackline (Poland)
Data sheet
Weight

50 g

WLL

4 kN

Inner width

27 mm
Utilization

FAQ
No way! Cito can be used only to tension, not to anchor the webbing. The Cito has to be removed from the system and the line has to be anchored in a weblock before anyone getting on the line. We recommend using EQB Mithril, that allows you to detension the line very quickly and easily after your slackline session.