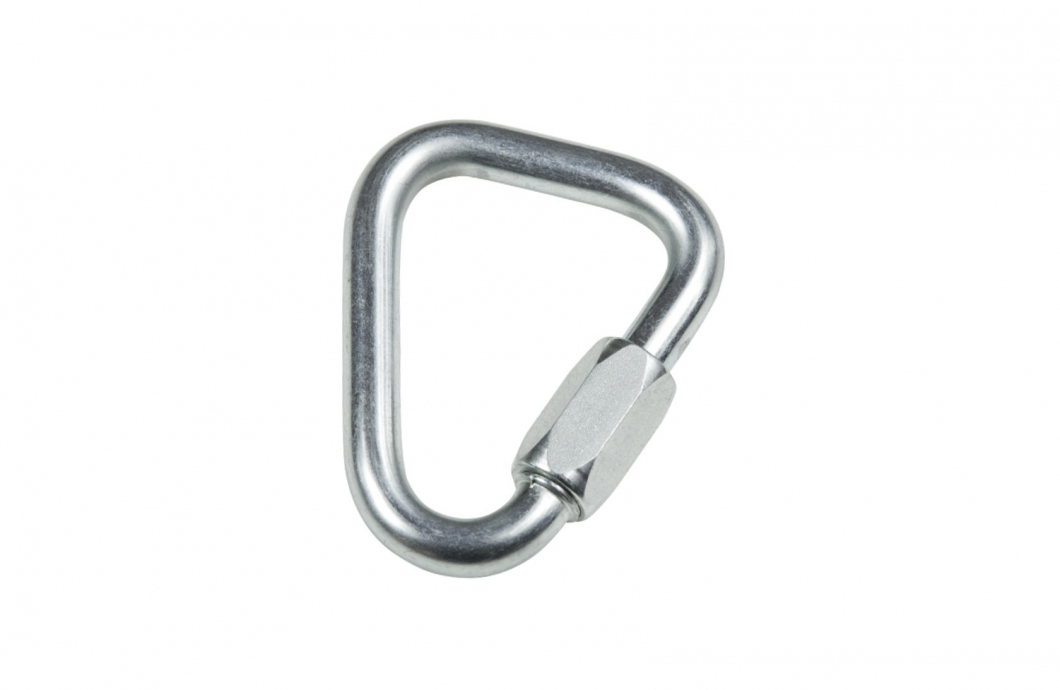 Allround connector used to rig and anchor slackline systems.
Product description
Steel Delta quicklink has ideal construction for a 3-axis load and is mostly used to connect a slackline system with an anchoring sling. 
Another use for Delta quicklink is a simple weblock (in combination with LockPin) for 20 - 35 mm wide webbing. 
Thanks to its screw lock it is almost impossible to unlock it under tension.
Made in France.
Data sheet
Weight

153 g

WLL

9 kN

Breaking Strength

45 kN

Opening size

12 mm
FAQ
Quicklinks in general are not ideal to work with Minima and Quatron. They load only outer sideplates of the pulley, which lowers the system's strength. The best is to use stainless steel shackles size 10 or 12 mm (attached to the pulley with the pin, not the bow).