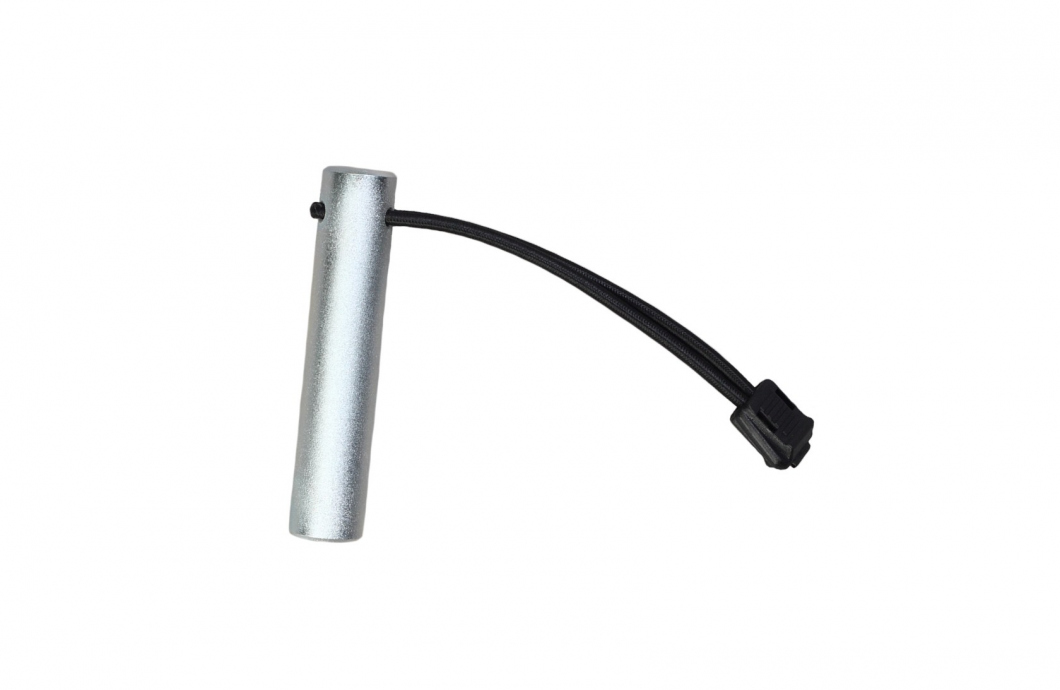 Strength is in simplicity. You might be using special weblocks but c'mon, this lil' chap could hardly get beaten by anything when it comes to weight.
Product description
Steel Lockpin is designed to lock 25mm lines. Brilliantly simple tool that's just perfect for locking the line directly to the shackle (10 to 14mm sizes only). Its shape fits to the shackle keeping your mind in peace knowing the line won't get stuck in the shackle.
A woven-rubber band keeps Lockpin in the shackle right to the point when the line is fully tensioned. Hey, but check the video to see how smoothly it can be done.
Lockpin is suitable for locking 10m to approx. 80m long lines.
It's so lightweight we can hardly think of any solid excuse not to have a Lockpin in your gear at all times. Lockpin was designed, tested and made in the Czech Republic.
Manual
Data sheet
Weight

126 g

WLL

8 kN

Breaking Strength

40 kN
Utilization
FAQ
Your eyes deceive you! Lockpin's strength was well-tested so fear not. We do not however recommend using it with tricklines, although used materials and sufficient diameter make Lockpin more than capable of handling line's load of up to 80 - 100m (10kN WLL).
We've tested lockpin in a variety of lengths including lines longer than 150m, and it's never failed us. Despite that we still think it's better to use a specialised weblock (ideally EQB Canon FX) which will let you pre-set the webbing, and also possesses greater locking efficiency as it preserves greater webbing strength ratio.