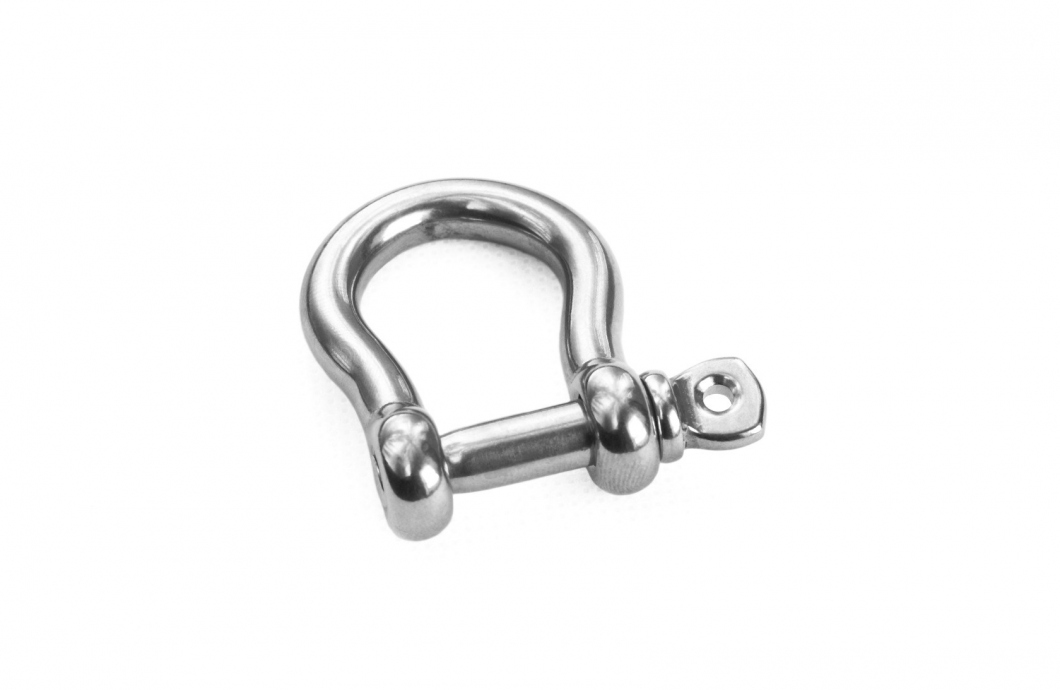 8 mm shackle comes handy to attach the rope or rope brake to the pulley system. Or as a key pendant :) 
Product description
Small 8mm stainless steel shackle with 625 kg WLL. Ideal to attach the rope or rope brake (Petzl Grigri, Rig etc.) to a pulley system. You can also use it to mount the multiplier, tie off the soft release webbing or any other appliacation, where the shackle is not loaded by 100% tension of the main system. 
Inner width is 17 mm.
Data sheet
Weight

61 g

WLL

6.25 kN

Breaking Strength

25 kN

Inner width

17 mm
Utilization
FAQ
This shackle has WLL of about 6 kN, so if you don't exceed this tension, you can use it in that way. In reality this means rigging about 30 m line with minimum 1 meter of sag. You have to take into consideration its inner width of 17 mm, so you will need a weblock compatible with this shackle, eg. EQB Bandit FX.