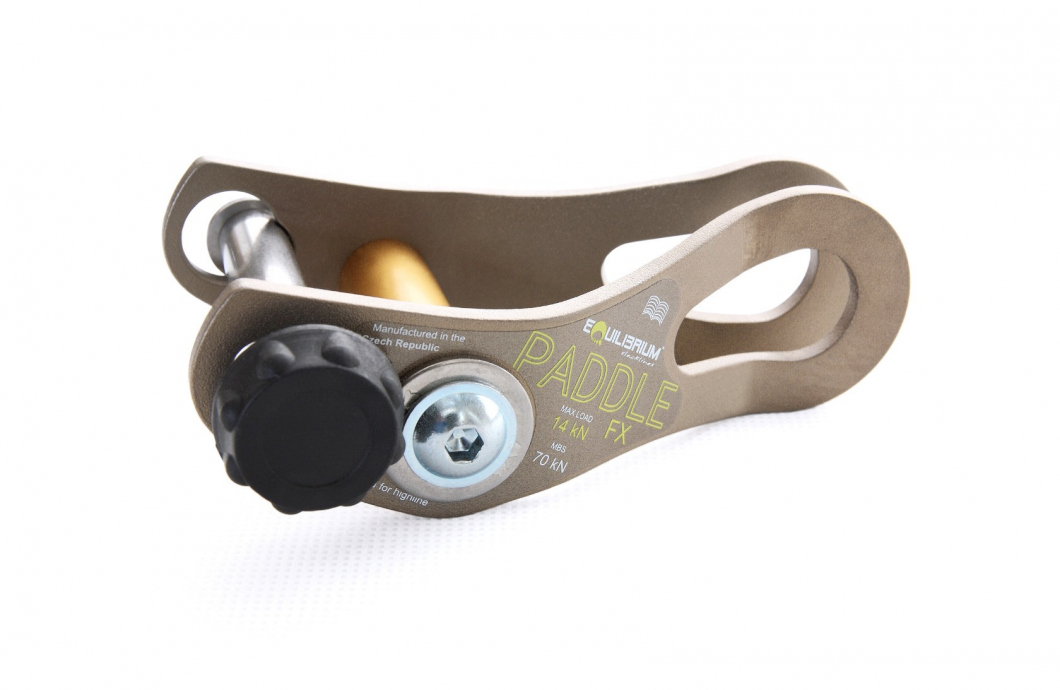 Having a properly strung trickline is a must. If you are an enthusiastic trickliner who goes nuts every time you grab a ratchet, then grab a Paddle!
Product description
Nowadays the slacklines seem to be "hanged" instead of "tensioned". Well, that doesn't really go hand in hand with trickline; for a trickline must be tensioned as tightly as a guitar string, and the gear must be able to bear certain load, too.
This is where Paddle FX comes in. A special 50mm webbing weblock that will let you set your trickline with a pulley system to withstand a ton load while preserving its maximum strength.
The breaking strength of over 7 tons, Paddle will withstand the tightest line you can think of. Forget about ratchets. If you're serious about trickline, grab the Paddle. The Paddle weblock will let you tension the line so precisely, you could bin your guitar and start playing the trickline instead.
Paddle FX was designed, tested and made in the Czech Republic.
Manual
Data sheet
Weight

326 g

WLL

14 kN

Breaking Strength

70 kN

Inner width

51 mm
Utilization
FAQ
A standard ratchet is very common when tensioning tricklines. But due to huge pressure on each part of the reel, it will get worn off quickly and will need to be replaced at some point. That never happens with Paddle. A trickline can be tensioned to i.e. a pulley system with Paddle very quickly. Releasing is then done safely, too. Completely hassle-free.
In our experience, Paddle can be combined with pretty much any trickline but of course its weaving might cause that some webbings will get loosen under heavy load. That can be prevented by doubling the line in Paddle or by threading a safety knot on the webbing loose-end just behind the weblock.