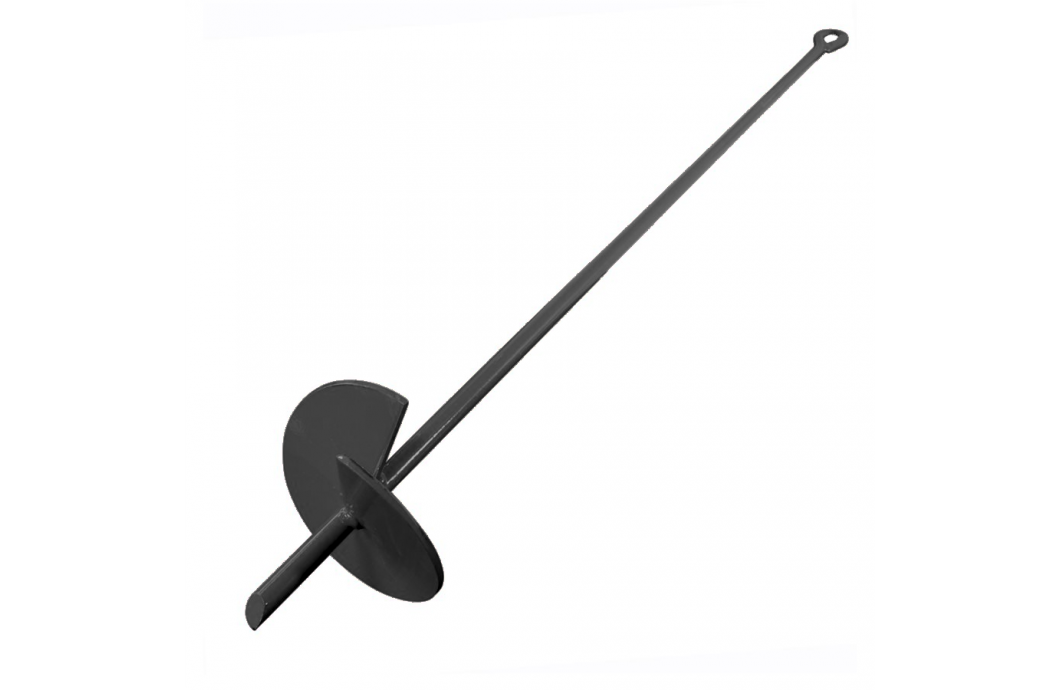 Screw ground anchor for rigging a slackline without trees. 
Product description
You can use this ground anchor with our slackline A-Frames to rig a slackline without trees. 
This anchor is made for relatively clean soil (with low amount of stones, gravel, tree roots etc. that prevent the screw disc to penetrate deep enough)
You will need a steel rod or pipe (20-25 mm diameter, about 60 cm long) to twist the anchor into the ground. You can also use the tip of pickaxe etc. The anchor eye diameter is about 26 mm. Screw the anchor perpendicularly to the ground or in a slight angle in the direction of the load. 
The anchor is 120 cm long with 14 mm rod diameter. It is important to screw the anchor all the way to the ground! The anchor eye has to be just above the surface to prevent bending of the anchor.
We recommend to use 1 anchor for each side to rig lines up to about 20 m long. 
Data sheet
Length

120 cm

Thickness

14 mm

WLL

5 kN

Breaking Strength

20 kN
Utilization
FAQ
This anchor is designed for a maximum load of 5 kN which is not enough for a trickline. You can use more anchors (eg. 3 on each side) and exualize them with a sling or spanset.