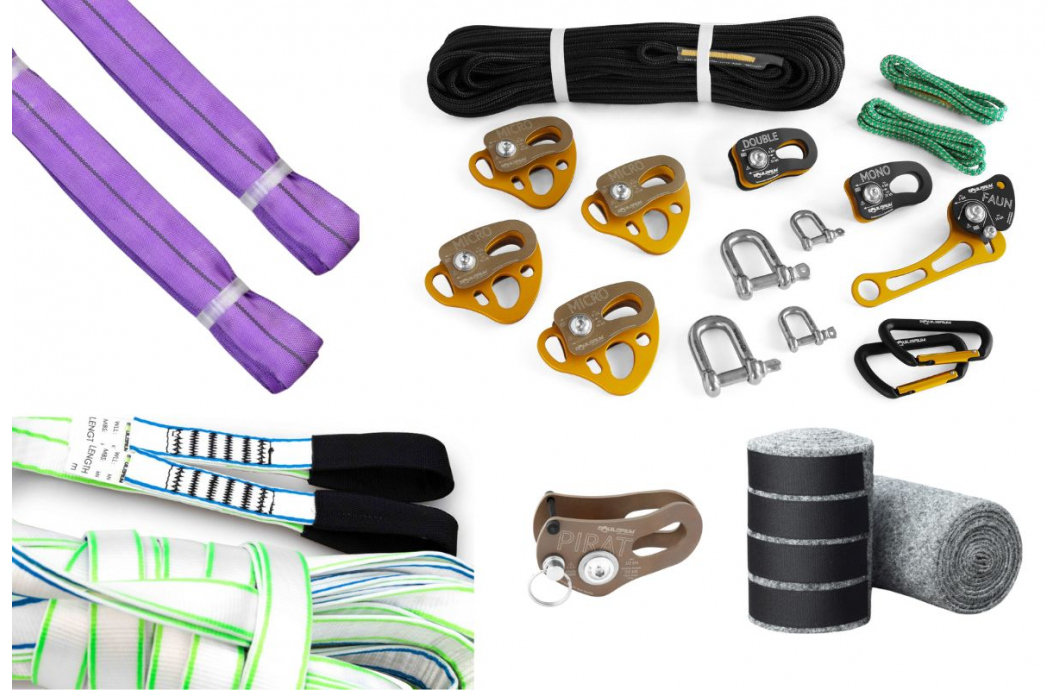 Walking a 100m-long line is bloody tough! Your feet and shoulders hurt but you've reached Nirvana. And that is why Kentaur is composed of only the very best components; to allow you focus only on you walk. 
Product description
The Kentaur longline is a set for the craft-masters. Micron modular pulley system with dyneema rope makes tensioning 100m-long or even a longer line easy and its compact size makes sure there's still plenty room for your snack. Newly you can get Kntaur with super light Lagoon webbing. The whole 100m kit weights only 7 kgs!
Lightweight and strong Pirat PP weblock, spansets, shackles and treepro included! The Kentaur is arguably the absolute high-end slackline set on our offer.
If you feel up to the 100m challenge, Kentaur is meant for you! It was designed, tested, and made in the Czech Republic.
What will you get in Kentaur kit (besides a huge challenge):
100 / 150 m Candy Green -  sturdy low stretch 3 ton PES webbing with reinforced sewn loop on both sides
Micron - ultralight modular pulley system with dyneema rope, Base version for 100m webbing, Plus version for 150 m webbing
1x Pirat PP - light weblock with Pullpin
2x shackle Omega 12mm - stainless steel
1x Shackle D 12 mm - stainless steel
2x spansets (WLL 1 ton, 2 + 3 meters)
TreePad - tree bark protection, because trees are your friends!
Manual
Data sheet
Length

100 / 150 m

Width

25 mm

Weight

~ 10 kg / ~ 15 kg

WLL

7 kN (webbing)

Breaking Strength

36 kN (webbing)
Utilization

FAQ
The kit contains everything you need including tree protection. All that's now needed is enthusiasm, courage and patience :)
In principle, Micron Plus is a modular dual pulley system (quadruple pulley system is in use instead of double pulleys) making its efficiency higher than standard pulley.