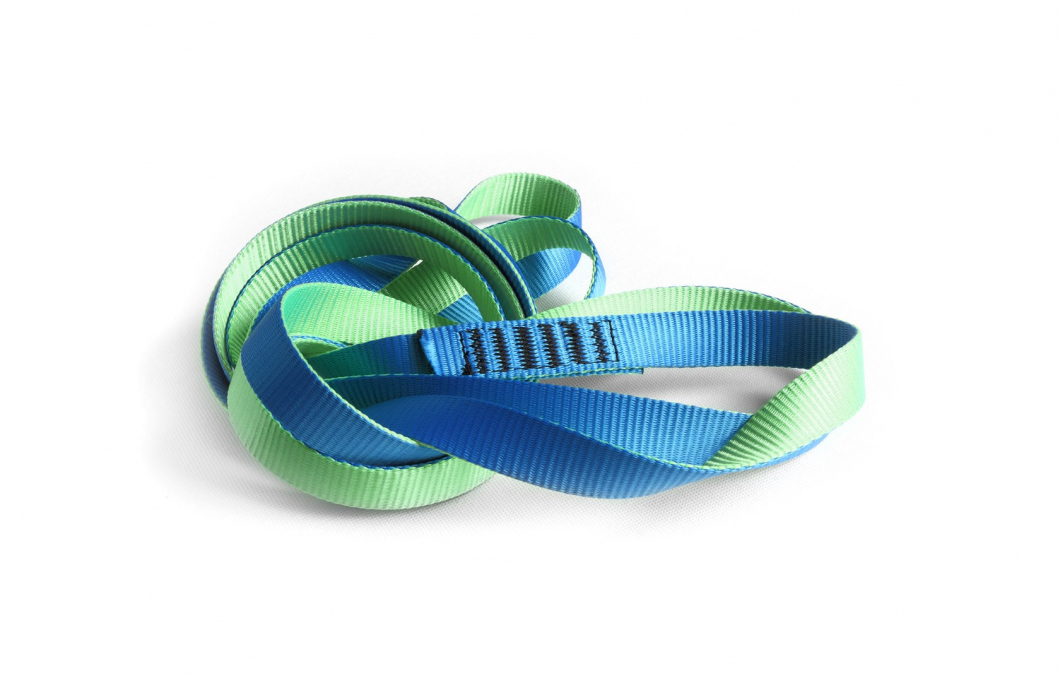 Lightweight sewn 200 / 300 cm sling is ideal to anchor shorter lines up to 50 m long
Product description
150/ 200 / 300 / 400 cm sewn anchoring sling is used to attach slackline to a tree or another anchoring point. It is made of 3 ton polyester webbing Dragon (or other 3 ton webbing from our production). This sling can be used to anchor lines up to about 50-70 m long / 7 kN of tension.
Sewn sling is not certified and it can be used only low above the ground. Always use certified spansets (industrial heavy duty slings) when rigging a highline. 
Data sheet
Length

200 cm

Width

25 mm

Weight

250 g

WLL

7 kN

Breaking Strength

35 kN
Utilization
FAQ
It is essential to use spansets (industrial heavy duty slings with sturdy construction and sufficient safety factor) to rig tricklines, longlines or highlines. 1ton spansets are usually strong enough for longline and highline, we recommend to use 2ton spansets to rig a trickline.